The technical aspects of a possible nuclear agreement between Iran and six world powers are nearly complete, according to Tehran's nuclear chief Ali Akbar Salehi.
"Technical discussions are almost over and the text regarding the technical issues with their annexes is almost finished," he was quoted as saying by Iran's students news agency ISNA.
Diplomats close to the nuclear negotiations in the Austrian capital Vienna say that the most difficult remaining issues in the talks are political, not technical.
After more than two weeks of marathon negotiations are close to nailing down an historic nuclear deal that would bring sanctions relief in exchange for curbs on Tehran's atomic programme.
But Iranian and Western officials said it was unlikely they would be able to finalise an agreement today, saying the earliest an agreement could be ready was more likely tomorrow (Monday).
"We are working hard, but a deal tonight is simply logistically impossible," Alireza Miryousefi, a spokesman for the Iranian delegation, said on Twitter. "This is a 100-page document, after all."
A Western official said Tehran and Washington would need time to consult their capitals once an agreement was reached.
US Secretary of State John Kerry cautioned that some difficult issues remained on the 16th day of ministerial negotiations between Iran, the United States, Britain, France,Germany, Russia and China.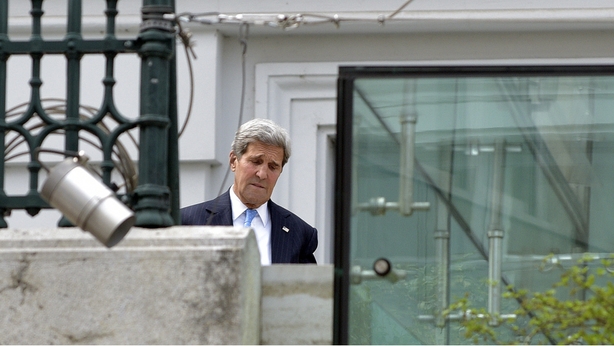 "I think we're getting to some real decisions," Mr Kerry told reporters in the Austria. "So I will say, because we have a few tough things to do, I remain hopeful. Hopeful."