One of Mexico's most notorious drug lords, Joaquin "El Chapo" Guzman, has escaped from a maximum-security prison outside Mexico City.
It is his second jail break in 14 years.
Mexican authorities found a tunnel stretching more than 1.5km which started in the shower space of his prison cell and led to a building outside the prison walls.
National Security Commissioner Monte Alejandro Rubido said 18 prison guards will be interrogated by prosecutors.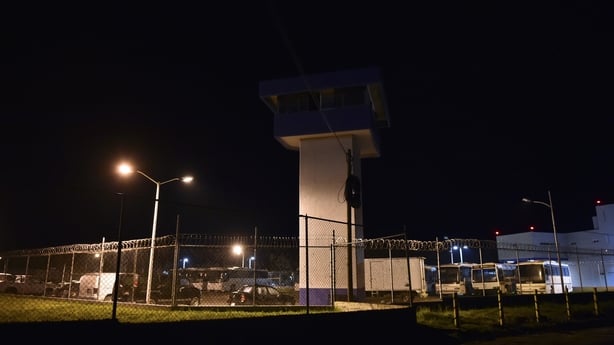 Guzman was last spotted by security cameras in the shower area of the Altiplano prison last night before disappearing, the commission said.
An alarm was issued after "he was not visible" for a while and "the escape of Guzman was confirmed," the commission said in a statement.
"An operation to locate him was deployed in the area and on roads of neighbouring states," it said.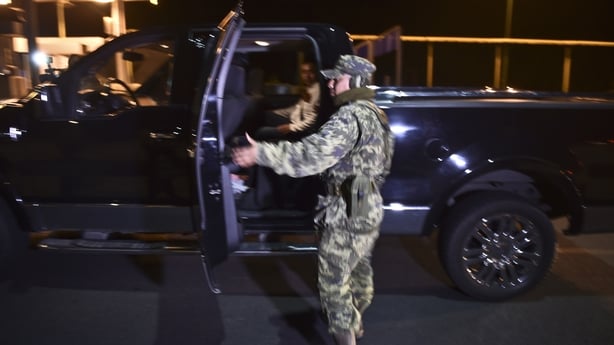 Flights at the nearby Toluca airport have been suspended.
The US has said it is ready to help Mexican authorities in their hunt for the escaped drug lord.
US Attorney General Loretta Lynch said: "We share the government of Mexico's concern regarding the escape.
"The US government stands ready to work with our Mexican partners to provide any assistance that may help support his swift recapture."
A massive manhunt was launched after Guzman vanished from the Altiplano maximum-security prison, some 90km west of Mexico City.
Guzman's first escape from prison was in 2001, when he slipped past authorities by hiding in a laundry cart.
Marines finally recaptured him in February 2014 in a pre-dawn raid in an apartment in Mazatlan, a Pacific resort in Sinaloa state.
Guzman was considered the world's most wanted drug lord, whose Sinaloa cartel shipped narcotics across the globe.