Families of those killed when Malaysia Airlines flight MH17 was shot down over Ukraine last year demanded justice at a memorial ceremony ahead of the first anniversary of the disaster.
The service at Kuala Lumpur International Airport was attended by Prime Minister Najib Razak.
Relatives of those who died used the opportunity to air their continued frustrations over the handling of the tragedy.
"We want to find out who shot down the plane. We must find out," said Ivy Loi, whose husband Captain Eugene Choo was one of the pilots on board the flight.
The event saw grieving families observe a minute's silence.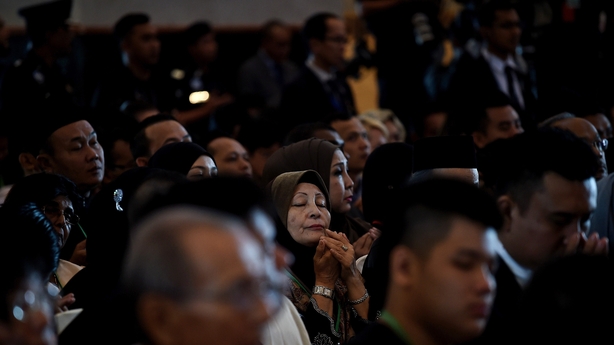 Many became emotional when the names of the passengers scrolled across screens in tribute to the dead.
The Boeing 777 passenger jet was travelling between Amsterdam and Kuala Lumpur when it was shot down in eastern Ukraine on 17 July.
At the time, some of the worst fighting was taking place between government forces and pro-Russian separatists who took up arms against Kiev's pro-Western government a few months earlier.
All 298 passengers and crew on board the Malaysia Airlines jetliner, the majority of whom were Dutch, died.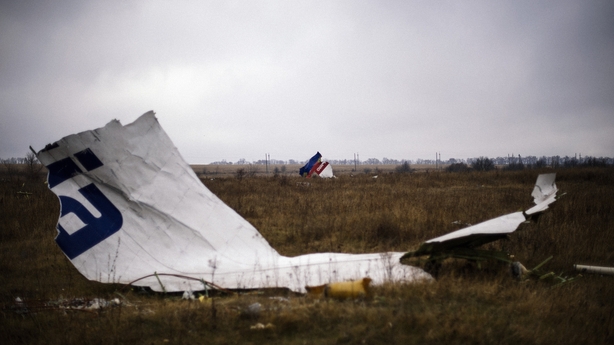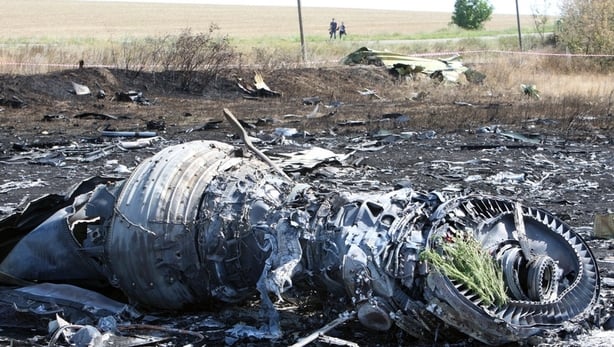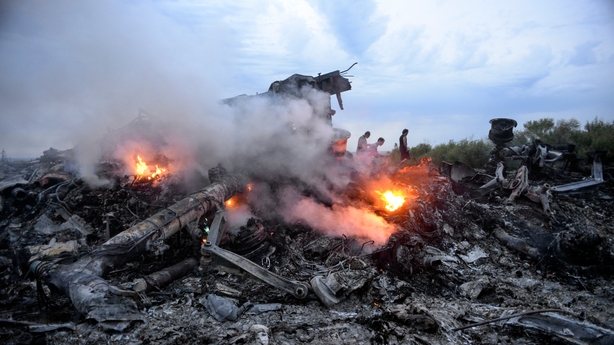 Suspicions immediately fell on the separatists, who may have used a surface-to-air missile supplied by Russia to shoot down the plane.
However, Moscow flatly denied it was involved and pointed the finger instead at Ukraine's military.
Speaking at the memorial, Mr Najib said the international criminal probe into the downing of the plane was ongoing and could be completed by the end of the year.
"Detailed investigations are still continuing ... and they are expected to be finished by the end of 2015 at least," he said.
Malaysia has asked the United Nations Security Council to set up an international tribunal to prosecute those suspected of downing the plane, but Russia dismissed the move.