A survey has found that parents will spend an average of almost €400 per child on uniforms and books this September.
A study by the Irish League of Credit Unions found that almost a third of parents find themselves in debt covering back to school costs.
The survey found that uniforms can cost an average of €166 for primary school children and €258 for secondary school students.
School books for primary school children cost an average of €106 and €213 for secondary school students.
Over two-thirds of those surveyed said the costs will impact their ability to pay household bills or afford a holiday.
The survey found that 20% of parents surveyed said they will need to borrow to meet the costs of going back to school.
Financial expert and founder of the Irish Financial Review Frank Conway described the findings as worrying.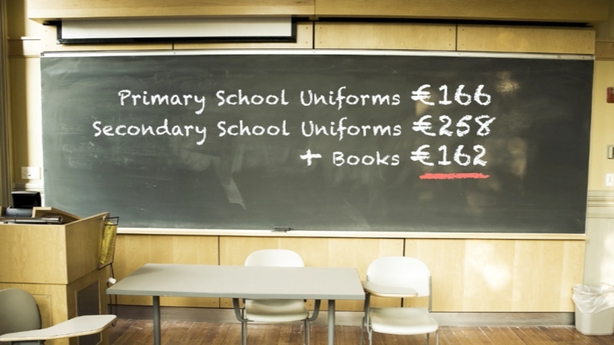 Speaking on RTÉ's Morning Ireland, Mr Conway said those who are most financially vulnerable will end up paying the most when it comes to covering the costs.
Mr Conway said parents who might turn to moneylenders, as well as parents sacrificing food, are just some of the most worrying aspects of the survey.
He said when families who have children in primary and secondary schools tot up all their costs, they could be faced with a bill of around €1,000; money, he said, many people do not have.
Mr Conway said the main cost burdens are uniforms, books, lunches and transport.
He is urging families to plan ahead and to try to "keep a rainy day fund".
If parents have to borrow, he said, they should pay off the debt quickly to avoid paying late fees and charges.
Families should also give themselves enough time to shop around for deals, he said.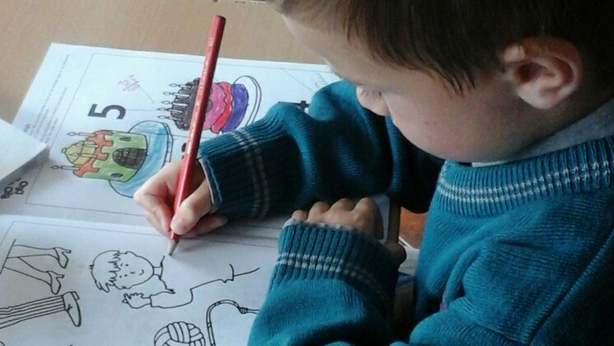 Mr Conway called on the Government to roll out a more robust solution than the book rental scheme, as families with multiple children will see costs mounting in this area.
Minister for Education Jan O'Sullivan said she noted the burden of costs on families and the Government would continue to support parents to bring costs down.
The minister added that the book rental scheme has been rolled out to 95% of schools and the Government will continue to invest in this scheme as it is a practical way of helping parents.
Ms O'Sullivan said there has been considerable pressure put on publishers recently to try to combat the changing of books every couple of years due to small changes.