Motorcyclists and members of the emergency services have paid tribute to road-racing doctor John Hinds this evening.
Mourners gathered in Castlebellingham in Co Louth to pay their respects to Dr Hinds.
They formed a cavalcade along the M1 motorway and accompanied the cortège travelling to the North.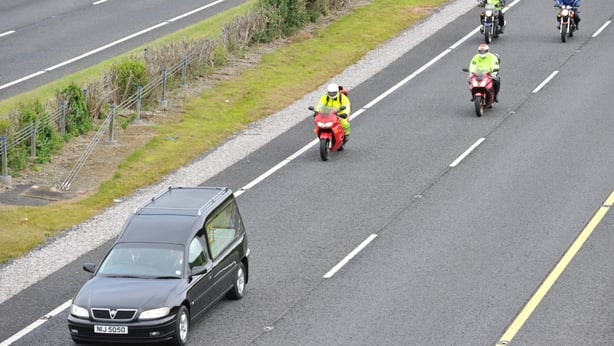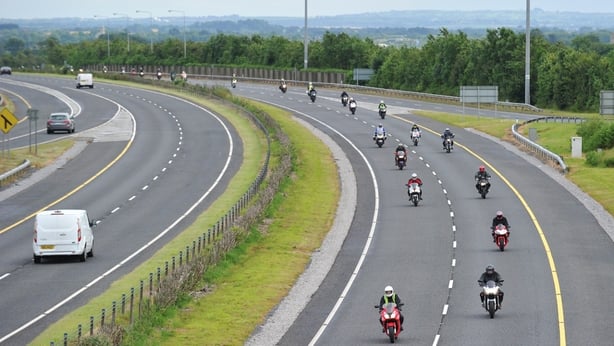 Dr Hinds died at the weekend after he was involved in an accident while providing medical cover at a practice session for the Skerries 100 race in north Dublin.
He was taken to Beaumont Hospital in Dublin, where he later died.
Dr Hinds was a consultant at Craigavon Hospital in County Armagh.