The death has occurred of former RTÉ broadcaster and author Liam Ó Murchú. He was 86.
Born in Cork, Mr Ó Murchú is best remembered as a presenter of programmes including the bilingual variety show Trom agus Éadrom, for which he won a Jacob's award.
Filmed in front of a live studio audience, Trom agus Éadrom sought to integrate the Irish language into the format of a traditional music and chat show.
Mr Ó Murchú said in an interview that he wanted to show that the Irish language was for everyone, not just '"perfect speakers", and he encouraged guests and viewers to use whatever Irish they had in the course of the show.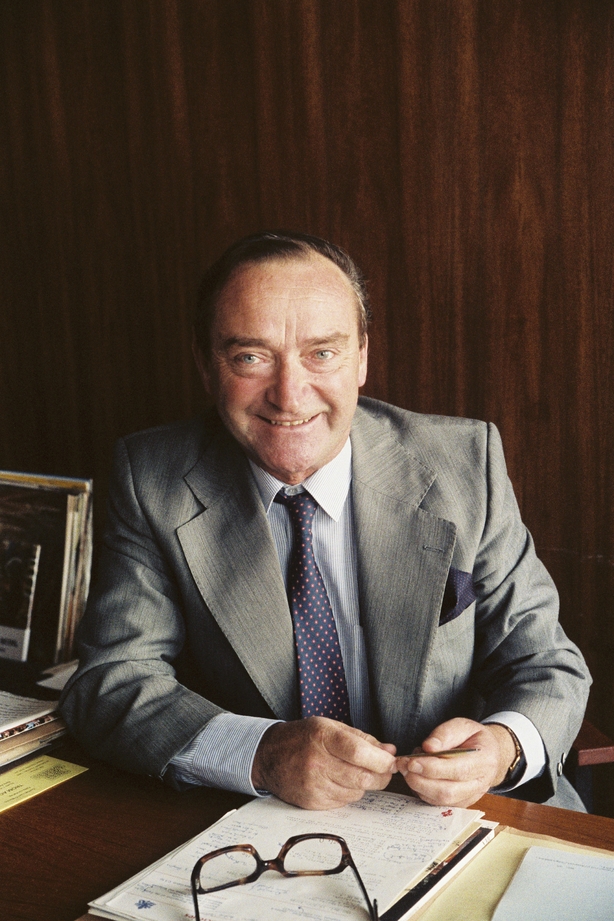 Mr Ó Murchú studied at UCC before joining the civil service and later RTÉ.
He was also involved in politics - standing as a Fianna Fáil candidate in Cork North Central in 1982.
He left RTÉ in 1988 to set up his own production company, but still worked occasionally as a broadcaster on programmes including Lifelines and Up for the Final, a predecessor to All-Ireland Final preview show Up for the Match.
He wrote a number of books and a column for the magazine Ireland's Own and was awarded an honorary degree from UCC.
He was predeceased by his wife Margaret and is survived by eight children, grandchildren and great grandchildren.
President Michael D Higgins said he was greatly saddened to hear of the death.
In a statement, he said: "Throughout his career Liam worked tirelessly to promote the Irish language both in front of and behind the camera.
"What set him apart in the promotion of the language was his belief that the language belonged to everyone and he displayed this inclusive approach as presenter of the bilingual programme, Trom agus Éadrom."
President Higgins said that Mr Ó Murchú will be remembered by his former colleagues in the media and broadcast sector as a consummate professional who was full of warmth and vitality.
Fianna Fáil leader Micheál Martin said Mr Ó Murchú had made an enormous contribution to Irish culture, heritage and the Irish language.
He said: "Such was his commitment to public service Liam also sought public office in the early 1980s where he was the Fianna Fáil general election candidate in the Cork North-Central constituency at a very volatile time for the country.
"Though he was unsuccessful in that election Liam remained committed to public service and the Irish language and he continued his work in that regard."