More than 500 people were injured in a fire at a Taiwan water amusement park, with around 180 listed as being in intensive care.
Six foreigners were among the 519 people in the fire during a party where up to 1,000 revellers were sprayed with coloured powder as they danced.
The blaze, which broke out around 8.30pm local time yesterday at the Formosa Fun Coast water park on the outskirts of the capital, Taipei, is suspected to have been caused by an explosion of the powder.
Authorities have banned the use of the powder until the investigation is completed.             
"The next few days will be a critical time for the injured," Taiwan Premier Mao Chi-kuo said, adding that 410 people were still in hospital, with 194 being treated for serious injuries.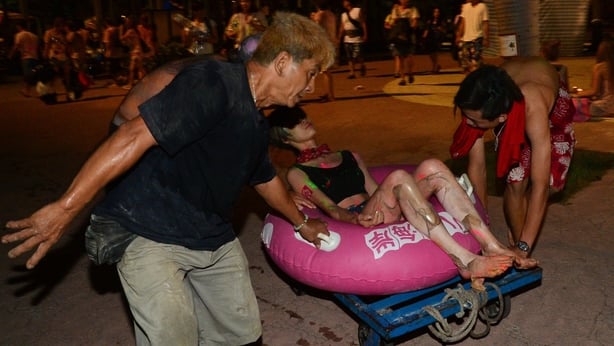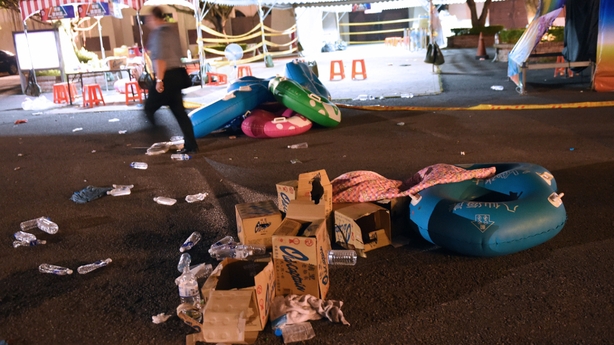 In the immediate aftermath of the explosion, rescuers treated hundreds of people, most of them aged between 20 and 30, wearing wet swimsuits and lying on inflatable plastic doughnuts.
Television showed images of people running from sky-high flames.  
No deaths have been reported.
One 18-year-old girl had burns to 80% of her body, according to local media reports.
Soldiers, army vehicles and medical services joined the rescue effort, while hospitals in four municipal precincts, along with Taipei, are treating victims.
The amusement park has been closed temporarily.
Taipei has sweltered in temperatures exceeding 30C in recent weeks.