Tens of thousands of people attended Dublin's annual Pride Parade in the city centre, the first parade of its kind since the passing of the same-sex marriage referendum.
Organisers have said it was the biggest turnout in the history of the event.
The march was led by a float with a banner that read, "the future is equal", while many participants waved rainbow flags.
Others carried posters saying "Thank You" and "Yes", a reference to the historic referendum on 22 May.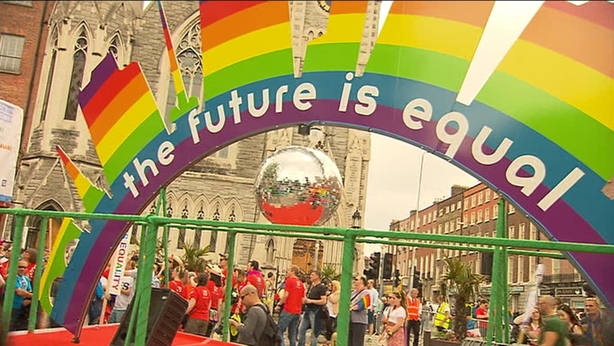 The parade follows yesterday's US Supreme Court ruling that same-sex marriage is a legal right in all 50 states.
"This year in particular we have so much to celebrate with the marriage referendum," Jason Flynn, chairman of Dublin Pride, told AFP. 
Tens of thousands of people attended today's Pride Parade in Dublin https://t.co/nAWQNC5f3X

— RTÉ News (@rtenews) June 27, 2015