Kuwait's interior ministry has detained amongst others the owner of a vehicle which a suicide bomber used to get to a Shia Muslim mosque where he blew himself up, killing 27 and wounding 200 people.
The self-styled Islamic State group claimed responsibility for the country's worst militant attack yesterday, one of three on three continents apparently linked to group.
In Tunisia, a gunman killed 38 people including Western tourists on a beach, and in France a decapitated body was found after an attacker rammed his car into a gas container, triggering an explosion.
The Kuwati interior ministry said it was now looking for the driver who vanished shortly after yesterday's blast.
A security source said "numerous arrests" had been made in connection with the bombing, which government officials said was intended to stir enmity between Kuwait's Sunni majority and Shia minority.
Two Iranian nationals were among those killed, a foreign ministry spokeswoman said.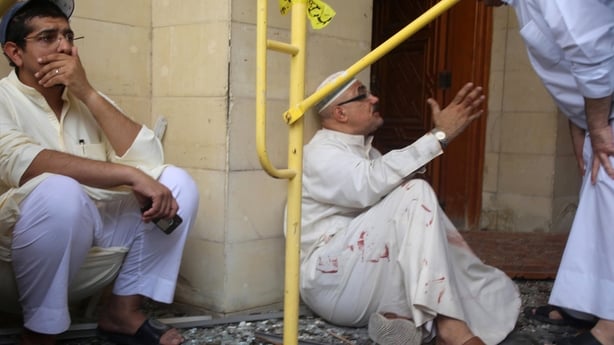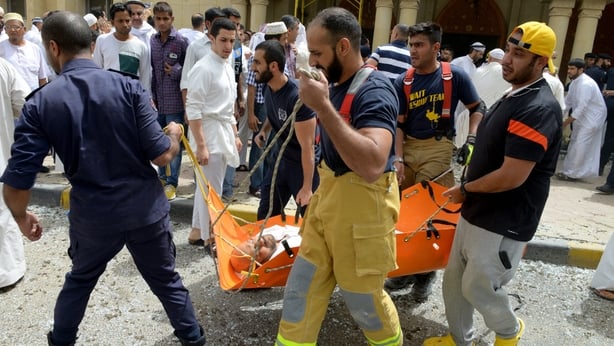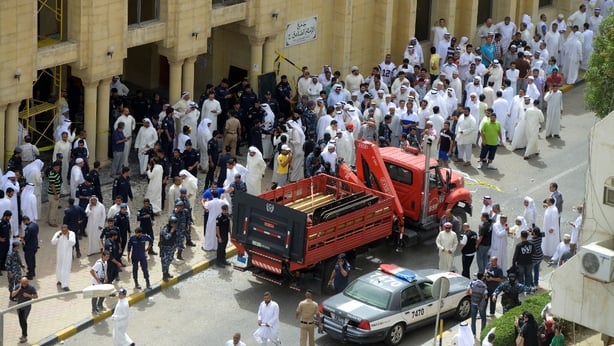 A mass funeral for most of those killed will be held at Kuwait City's Grand Mosque later today and a day of national mourning has been declared.
Shia are between 15% and 30% of the population of Kuwait, a mostly Sunni country where members of both communities live side by side with little apparent friction.
"We will cut the evil hand that interferes with our homeland's security," Interior Minister Sheikh Mohammed al Khaled al Sabah was quoted as saying by KUNA.
Kuwait has stepped up security to the highest level at state-run oil conglomerate Kuwait Petroleum Corp (KPC) and its affiliates, KUNA also reported.
Islamic State named the bomber as Abu Suleiman al-Muwahed and said on social media that he had targeted a "temple of the apostates" - a term the group uses to refer to Shia, whom it regards as heretics.