Thousands of Hondurans have taken to the streets to demand the resignation of President Juan Orlando Hernandez over an ongoing corruption scandal.
The crowd, estimated at around 50,000 people, sounded horns and carried candle-lit torches, demanding the creation of an anti-corruption commission and rejecting dialogue with the president.
Many of the protesters carried banners and held anti-government signs with slogans such as "Honduras is ours" and "This is no president, he's a criminal."
The protesters crowded onto the Tegucigalpa's Suyapa Boulevard in a march to the presidential palace, which was guarded by police and soldiers.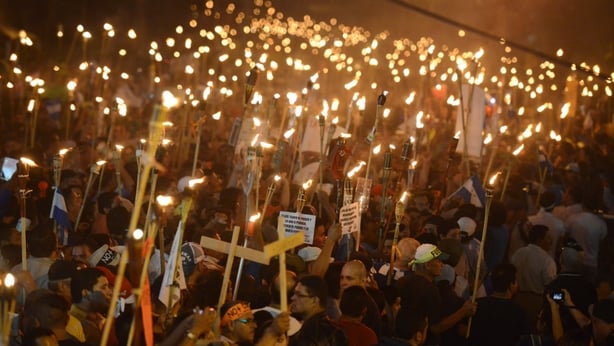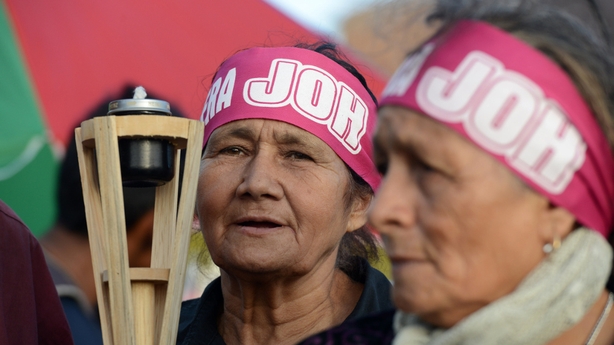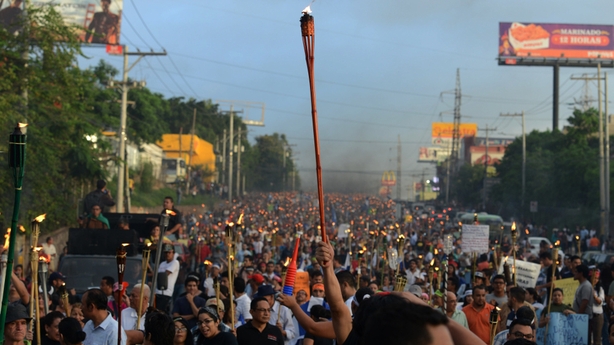 The demonstration marked the fifth Friday in which protesters have hit the streets calling for Mr Hernandez to go.
The opposition charge that the president received about $90 million out of more than $300 million they say was skimmed from Honduras's public health system for his 2013 election campaign.
Mr Hernandez has denied wrongdoing and drastically played down the amount.
On Tuesday the president called for a dialogue on forming an organization to combat corruption and impunity, but the protesters have rejected the proposal.
Mr Hernandez was not in the country for the march, but was instead in Guatemala for a meeting of Central American leaders.