The Alameda County District Attorney's office has launched a formal investigation following a brief initial assessment of the circumstances surrounding the balcony collapse in Berkeley.
Five Irish students and one Irish-American died when the balcony gave way last week.
Seven other students were injured in the incident.
Meanwhile, despite having declared their examinations to be finished, the City of Berkeley local authority and the police department are now cooperating with the District Attorney's formal investigation.
The City of Berkeley local authority announced on Tuesday that its investigation into the tragic balcony collapse at the Library Gardens apartment complex had concluded.
Its inspectors, it said, were satisfied that extensive dry rot was the sole cause of the failure of the wooden joists holding the balcony in place.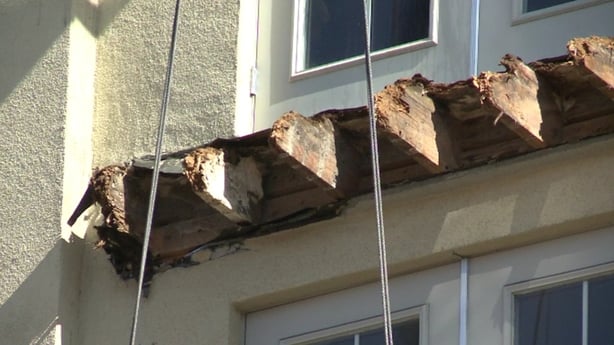 It was confirmed that the Berkeley police department was not carrying out any criminal investigation.
With this sudden and unexpected conclusion of all investigations, the Office of the Alameda County District Attorney began looking into the incident yesterday.
After a brief examination, it decided that there was cause to launch a formal official investigation.
It made that decision late yesterday and District Attorney Nancy O'Malley will confirm the details of the official investigation later today.
It is expected to centre on the original building company, the subcontracted company that carried out the waterproofing and the landlords.
Ms O'Malley has a large team of about 60 investigators at her disposal.
The DA's office will lead the investigation.
Despite announcing that they had no further role in the incident, both the City of Berkeley authority and the Police Department have said that they will fully support that investigation.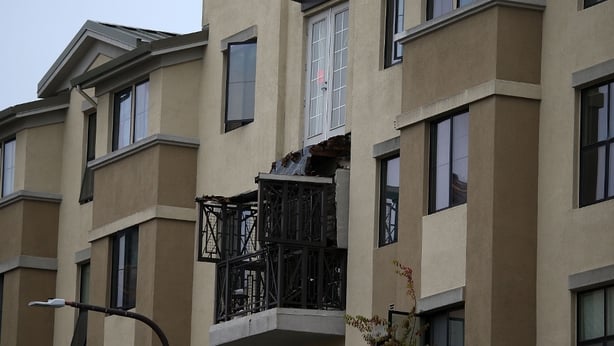 City officials said on Tuesday that they had already returned the balcony to the owner, but it appears that the handover never took place and the Berkeley Police Department has said the balcony is still in their possession and they have been asked to retain it by the DA's office.