Greece's Prime Minister Alexis Tsipras is to meet the leaders of the country's international creditors tomorrow in Brussels, a government official said.
The meeting will be held on the sidelines of a eurozone finance ministers meeting in Brussels.
Athens presented new reform proposals to its creditors yesterday in a bid to unlock the last tranche of bailout funds and avoid defaulting on its massive debts at the end of June.
French Prime Minister Manuel Valls earlier said there is "still a lot of work to do" if Greece and its creditors are to reach an agreement to avert a possible default.
"The foundations of an agreement are there, but there is still a lot of work to do," Mr Valls said after meeting with European Central Bank president Mario Draghi and other members of the executive board at the ECB's headquarters in Frankfurt.
"It's now up to the Greek authorities, to the Greek government to integrate elements of last night's discussions and to convince everyone of their commitment to go along the path of reforms," Mr Valls said.
Hopes were high today that Greece and its creditors can seal a debt deal, with exactly one week left to avert default.
An emergency euro zone summit in Brussels yesterday ended with an optimistic assessment of Athens' latest proposals to its European Union and International Monetary Fund creditors.
"There is still work to be done and steps to be taken," Mr Valls continued.
"We must have confidence, but work must be done to bring together all the points of view."
The French premier said he had discussed Greece with ECB chief Mr Draghi, as well as "the conditions of the current economic upturn in Europe and the euro zone, and also the situation in France."
He added that he gave a "long" presentation to the ECB executive board on the "economic situation in France and on the reforms we have to undertake".
Earlier a Greek minister said he was "generally optimistic" that a deal can be reached to avoid a Greek default and exit from the euro.
Speaking on RTÉ's Morning Ireland, Deputy Minister of Interior and Administrative Reform George Katrougalos said both sides have an interest in reaching an agreement, and a lack of agreement would destabalise the eurozone.
Mr Katrougalos said although his government opposed austerity, if they reach an agreement, it is going to be a compromise.
He said although the agreement does not reflect all of his government's positions, this agreement will give them some political space and time and allow them to implement their policy, which he said is an alternative to the prevailing neo-liberal policies at European level.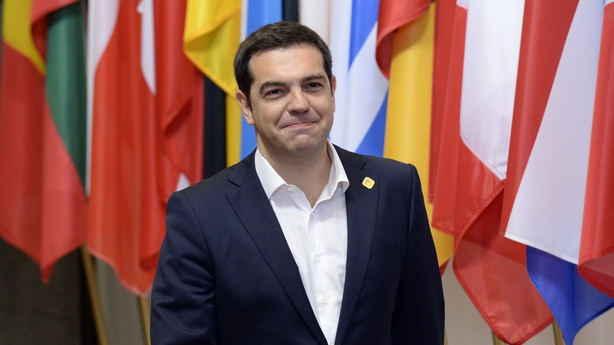 Last night, the Greek Prime Minister said it is now up to European authorities to find a debt deal to save Greece from default, after his government submitted a reform plan to Brussels.
"The ball is in the court of the European authorities," the leftist leader told reporters after an emergency eurozone summit in Brussels.
"Our proposal has been accepted as the basis for discussion by the institutions," he said, referring to Greece's creditors, the European Commission, European Central Bank and International Monetary Fund.
"Negotiations will continue over the next two days. We don't want a fragmented deal that is only for a limited time. We want a complete and viable solution."
Mr Tsipras, who was elected in January, has baulked at demands by Greece's creditors for further austerity measures in exchange for the release of more bailout funds to avoid defaulting on an IMF payment on 30 June.
"For the first time the burden will not lie on workers and pensioners.
"We are protecting middle-class families and for the first time the burden will lie on those who can pay, so we can finally leave this crisis which has afflicted us for five years."
Eurozone leaders said after yesterday's emergency summit that they were finally moving towards a deal on Greece, but that there was more work to do.
Taoiseach Enda Kenny has said he hopes a conclusion can be reached that would see Greece remain in the eurozone.
He said around the table at talks yesterday there was "absolute unanimity" that there should be no exit by Greece.
In the Dáil this afternoon, the Taoiseach said that the Minister for Finance has been "consistently clear" relating to growth proposals by Greece.
Socialist TD Paul Murphy criticised Michael Noonan during Leaders' Questions following last night's meeting in Brussels.
The Financial Times reported that Minister Noonan - together with German minister Wolfgang Schaeuble - pressed at a meeting of eurozone ministers for curbs on emergency support for Greek banks unless capital controls were imposed.
Mr Murphy asked if it was the Government's prerogative to tighten the noose on Greece, "make them scream, bring them to their knees, humiliate them".
Mr Kenny said he was at last night's meeting and that the Greek prime minister "spoke positively" about the current situation.
He said it was clear that it was Greece's intention to come to a conclusion by this week so Greece can continue to be a strong member of the eurozone.
"Everyone hopes the matter can be dealt with by the weekend", he said.
---
Robert Shortt reports from Greece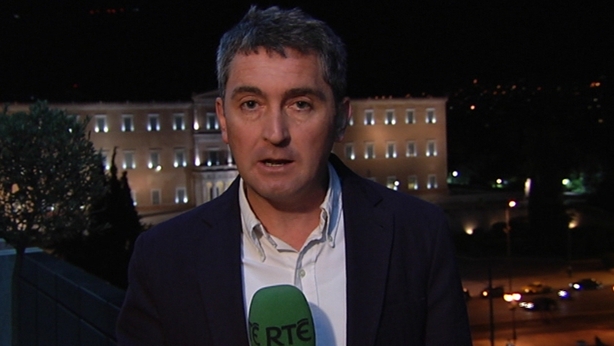 There's still quite a lot of debate and a lot of unease at least from this side of the deal over what it might contain and what the Syriza party and Alexis Tspiras himself may be able to do with his own fractured coalition.
I spoke to one of the MPs in the Syriza party, Costas Lapavitsas, who comes from the left wing of Syriza, who says if the outline of the deal is as it appears, it will be very difficult to get it through the Greek parliament.
He's also worried that there could be tougher measures when the institutions look at the proposals in detail.
Syriza was elected on the basis of bringing something new and of bringing as they would see it, a fairer reform of Greek society and the Greek economy, and everything contained in the traditional demands of what used to be called the Troika goes against everything that Syriza was voted in to reform.
What I've heard is the deal will be supported by the opposition parties but many people say if the deal contains many of the reforms it's said to contain it will destroy Syriza's coalition and you will see a different grouping in September.
Many people believe whatever deal is struck, it's inevitable there will be a third bailout of some sort.
---
More from Europe Editor Tony Connelly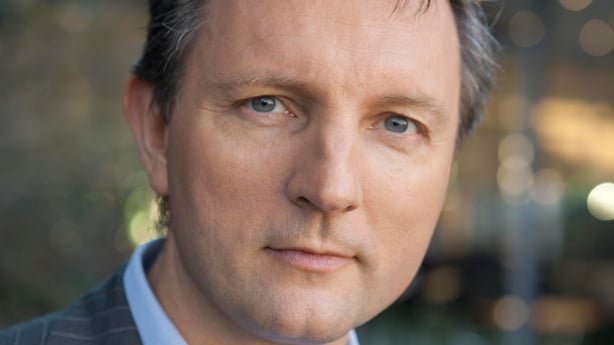 The Greek proposals will be pored over by officials from the European Central Bank, the European Commission and the IMF over the next day and if numbers add up to the targets Greek creditors want, then the European finance ministers will give the go-ahead tomorrow.
On Thursday, Eurozone leaders will be meeting in Brussels for the EU summit and it's expected that if everything is in place, they will give "a final high political endorsement" of the Greek proposals and steps will be taken to release the funds that Greece needs to avoid a default.
However, Germany, the Netherlands and Finland will have to undergo parliamentary procedures or there may need to be some sort of ad-hoc arrangement put in place on 30 June to avoid default on the €1.6bn owed to the IMF.
It seems European Council leader Donald Tusk and European Commission President Jean-Claude Juncker have given a fairly whole-hearted endorsement of what Greece has put forward, in that it appears to be a much bigger step taken by the country compared to anything it's done over the past four months.