Berkeley city housing inspectors found evidence just 20 months ago of suspected dry rot at two locations in the apartment complex where six young students were fatally injured last week, according to records seen by RTÉ's This Week.
The six college students fell to their deaths when a balcony collapsed after apparently decayed timbers failed.
Official Berkeley city records show that following a series of inspections on 11 September 2013, signs of suspected dry rot were located in what was described as "floor deck" in an apartment on the floor below the ill-fated balcony and also in a common area of the apartment complex.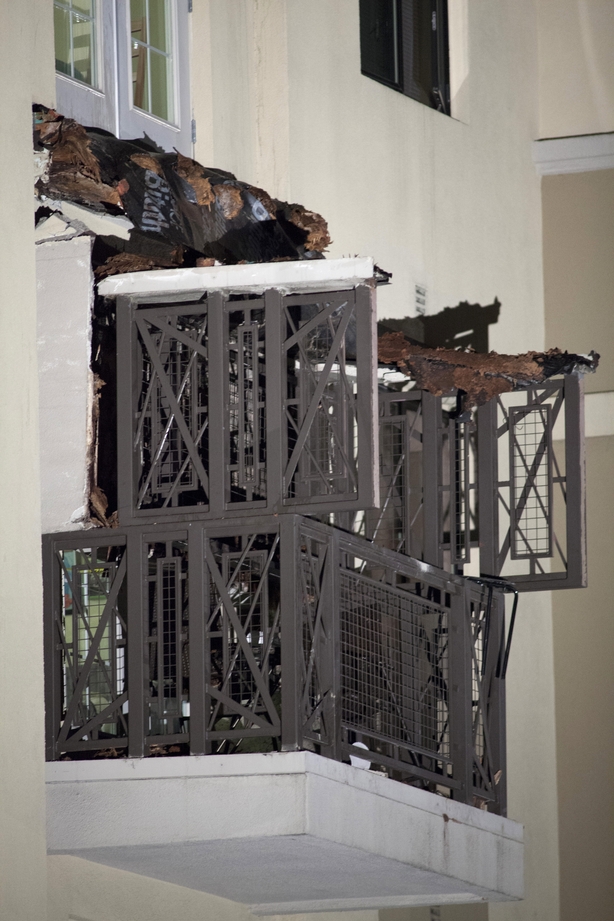 The inspectors said this, along with a handful of other issues, constituted a violation of the city's building code.
The building's owners and property management company were given a number of weeks to address the defects.
In a document sent to the owners on 6 November 2013, describing what was found in the inspection, under the category of "Halls and Floor Surface", the housing officials noted the following red-flags: "floor surface or carpet is damaged creating a trip hazard or floor deck is dry rotted".
A similarly-worded notification was sent relating to a second area of the complex six days later.
A subsequent re-inspection in December 2013 concluded that this and four other concerns were addressed, and a "certificate of compliance" was later issued the following month by the planning and development department of Berkeley city authority.
There is no detail provided in the documents about whether the possible existence of dry rot had led to an examination of structural aspects of the building, to determine whether these had been affected by possible dry rot.
The records are contained in voluminous files examined by RTÉ's This Week programme.
They were released to RTÉ by Berkeley city officials.
The material includes 100 separate municipal records, some with more than 60 pages each.
Meanwhile, a local city councilman told RTÉ's This Week that the Library Gardens apartment complex was "unique" in terms of the volume of complaints he received from tenants over many years, compared to the level of complaints received from any other new building in downtown Berkeley.
Council member Jesse Arreguin, a three-time local city councillor for the district and former city rent board chairman, said tenants at Library Gardens had approached him since 2010 with repeated concerns over maintenance and other issues.
He said that concerns emerged early in the building's lifetime.
"I received more issues, more complaints about this property than any other newer building in the downtown, even older buildings, property that was built over 50 years ago.
"The number of issues I've heard about this building, the condition of it, things breaking, the slow response of management to address these issues I would say was unique compared to other newer buildings," Mr Arreguin told RTÉ's This Week.
Meanwhile, two former tenants who lived at the property, both of whom spoke on condition of anonymity, said they had witnessed significant water intrusion, leaks, and other maintenance issues at the building over a period from when it opened for tenants in 2007.
The management company in charge of the building, Greystar, did not respond to a series of questions from RTÉ in relation to what action was taken once the red flags were raised 20 months ago about the suspected existence of dry rot in flooring at two locations, and whether any examination of the core timber structural elements of the building was examined at that time.