Oscar-winning actress Angelina Jolie has called for more international action to help refugees as she visited a camp in southeastern Turkey housing thousands of Syrians who fled their war-torn country.
The Hollywood star and special envoy of the UN refugee agency visited the camp in Mardin on World Refugee Day with UNHCR chief Antonio Guterres, after meeting Turkish President Recep Tayyip Erdogan, who was also in the city.
"We are here for a simple reason: this region is at the epicentre of a global crisis," Ms Jolie told reporters.
"We should call this what it is: not just a 'refugee crisis,' but a crisis of global security and governance, that is manifesting itself in the worst refugee crisis ever recorded - and a time of mass displacement," she said.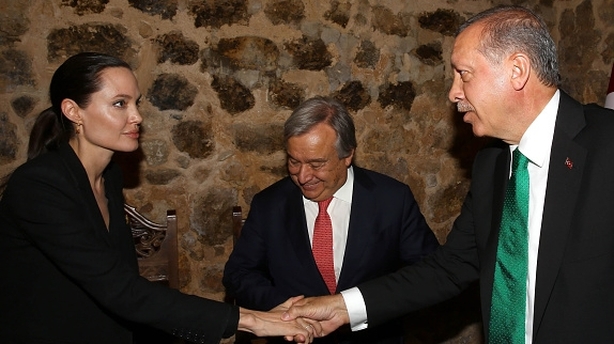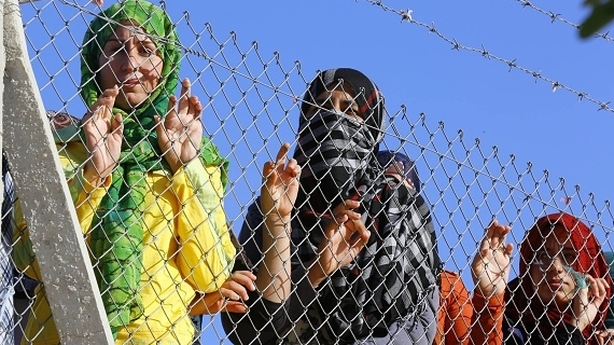 Ms Jolie and Guterres's visit came after the UN said Thursday that the number of people forced to flee war, violence and persecution has soared to a record 59.5 million, half of them children.
The huge tide of displaced people has grown by 8.3 million since 2013 - the highest-ever increase in a single year.
"My first message is that it is due time for people to respect the plight of refugees and see their value. We must protect them, and invest in them. They are not a problem, they are part of the solution to this global crisis," Ms Jolie said.
"I plead to the international community and leaders of the world to recognise what this moment in mass human displacement means. This is not just another day," she said.
The mother of six, including three adopted children, thanked Turkey and other countries who have provided shelter to large numbers of refugees.
Turkey, which has taken in 1.8 million Syrian refugees since the conflict started in 2011, has repeatedly complained that it has been left to shoulder an unfair burden.