Support for Fianna Fáil has increased significantly in the latest Sunday Times/Behaviour & Attitudes poll to be published tomorrow.
For the first time in over a year, this poll shows the party has recorded support above 20%.
When the 'Don't Knows' are excluded the results show Fine Gael is the most popular party at 24%, although the party is down three points since a comparable poll in May.
Fianna Fáil support is up four points to 21%, Sinn Féin is on 19%, down one point, while Labour is up one point to 9%.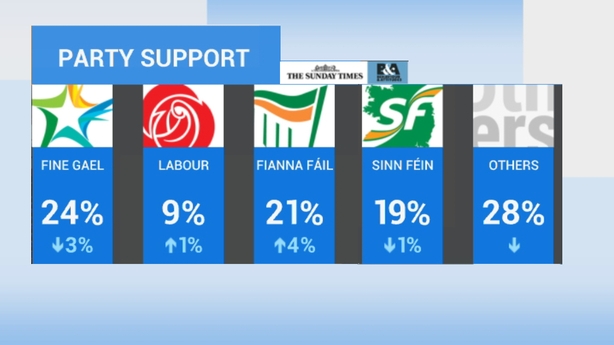 Supports for Independents and Others is down one point since the previous poll to 28%.
Over 900 people were interviewed face-to-face for this poll between 5 June and 15 June.
The poll also measured leaders' satisfaction ratings, with Fianna Fáil's Micheál Martin the most popular leader with 40% satisfaction. Labour's Joan Burton is on 36%, Gerry Adams (Sinn Féin) and Eamon Ryan (Green Party) are on 32%, while Taoiseach Enda Kenny has a satisfaction rating of 28%.
The poll has a margin of error of plus/minus 3.3%.
---
Analysis: Brian Dowling, RTÉ Political Correspondent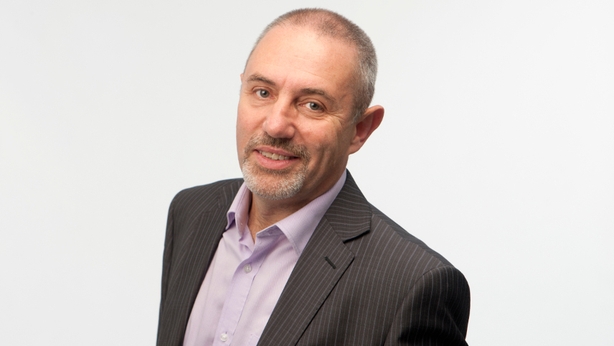 In recent weeks there has been much talk of an election after the Budget in October.
This poll shows there is still considerable volatility among some voters.
It is good for Fianna Fáil, coming on the back of winning the Carlow/Kilkenny by-election.
And it appears the controversy over the resignation of Senator Averil Power has not damaged the party.
For Fine Gael it does signal a note of caution for anyone minded to urge a cut-and-run strategy after the Budget.