Three people were killed and 34 others were injured when a man drove a 4x4 into a crowded pedestrian street in the southern Austrian city of Graz.
Witnesses said the car was travelling at over 100km/h when it hurtled onto Herrengasse, one of the main pedestrian shopping streets in Austria's second largest city.
According to reports, the man drove his SUV into a group of people and attacked them with a knife afterwards.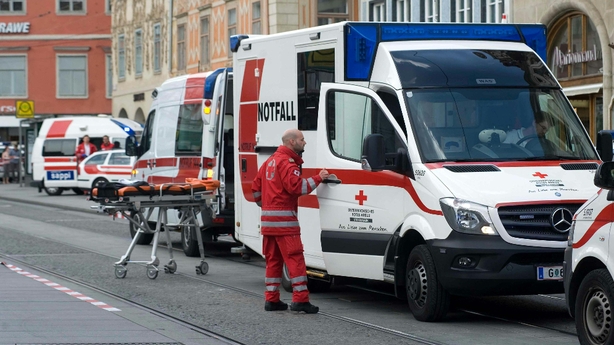 The 26-year-old driver was detained after losing control of the vehicle, said governor Hermann Schützenhöfer, who described the man as "mentally unbalanced".
Ten of the injured were seriously injured, one of whom is in life-threatening condition, Mr Schützenhöfer added.
Regional police chief Josef Klamminger ruled out a terrorist motive.
Local reports cited a police source as saying the driver showed symptoms of "psychosis".