The deaths of six people following a balcony collapse in Berkeley, California has been described as a "horrific day for those who have lost loved ones".
The six people who died have been named as Ashley Donohoe  22, from Rohnert Park, California; Olivia Burke, 21, Eimear Walsh, 21; Eoghan Culligan, 21, Niccolai Schuster, 21 and Lorcan Miller, 21; all with addresses in Ireland.
Ms Donohoe has dual Irish-US nationality.
St Mary's College Rathmines has said the thoughts and prayers of the entire school community are with the families of past pupils Niccolai and Eoghan and the other young people who died.
Minister for Foreign Affairs Charlie Flanagan said the six students had been attending a 21st birthday party when the balcony on the fourth storey of an apartment building in Library Gardens, off Kittredge Street, collapsed at around 1am local time.
Four people were pronounced dead at the scene and two others died later in hospital. Seven other people were injured, some critically.
Ireland's Consul General in San Francisco Philip Grant said the first family members of those involved in the tragedy are expected to arrive in the US this evening and appealed to the media to respect their privacy.
He told a press conference this evening that "our hearts are breaking".
He said the J1 visa scheme is a formative experience for many young Irish people and to have this happen at the start of the season has "left us all frozen in shock and disbelief."
He said people in the community have been a tremendous source of strength and support.
"Very few of us have been left untouched by this tragedy" - Consul General Philip Grant in Berkeley, California https://t.co/vCTClgV2vV

— RTÉ News (@rtenews) June 16, 2015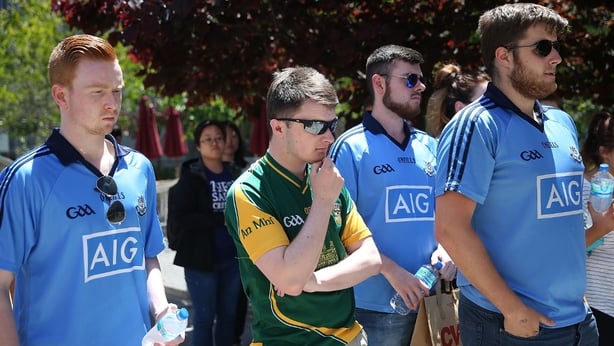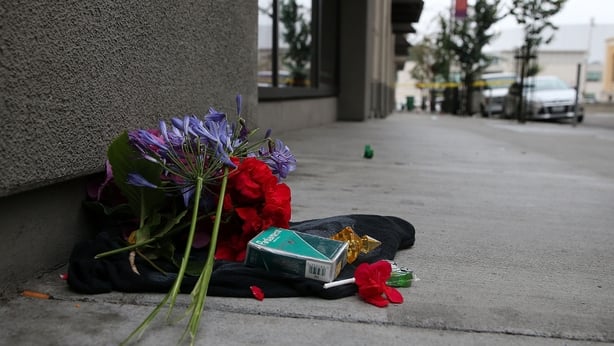 Mr Flanagan said the Consulate in San Francisco and the department's Emergency Consular Response team in Dublin is working with authorities across several hospitals to confirm the extent of the injuries suffered.
At least four people were taken to the Sutter Health Eden Medical Center.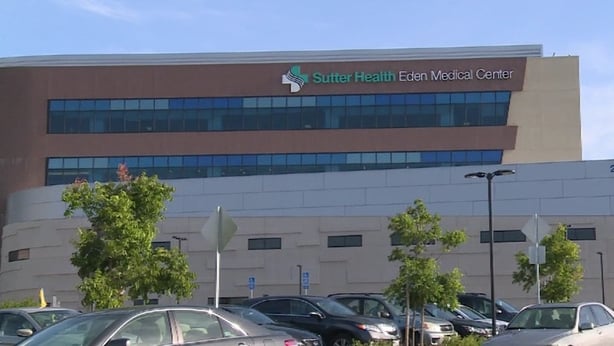 The Department of Foreign Affairs helpline can be contacted on +353-1-4180200.
Berkeley Police said survivors' injuries were "very serious and potentially life-threatening".
Berkeley Police Department spokeswoman Jennifer Coats said police were working with the fire department and city officials to work out what caused the collapse.
Minister Charlie Flanagan said today is a 'particularly bleak and dark day' following the tragedy in California https://t.co/RFL0zrcf6w

— RTÉ News (@rtenews) June 16, 2015
University College Dublin has said some of its students have been caught up in the tragedy and has opened a book of condolences on its website.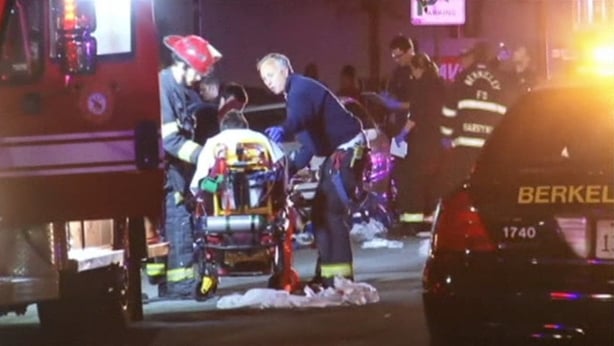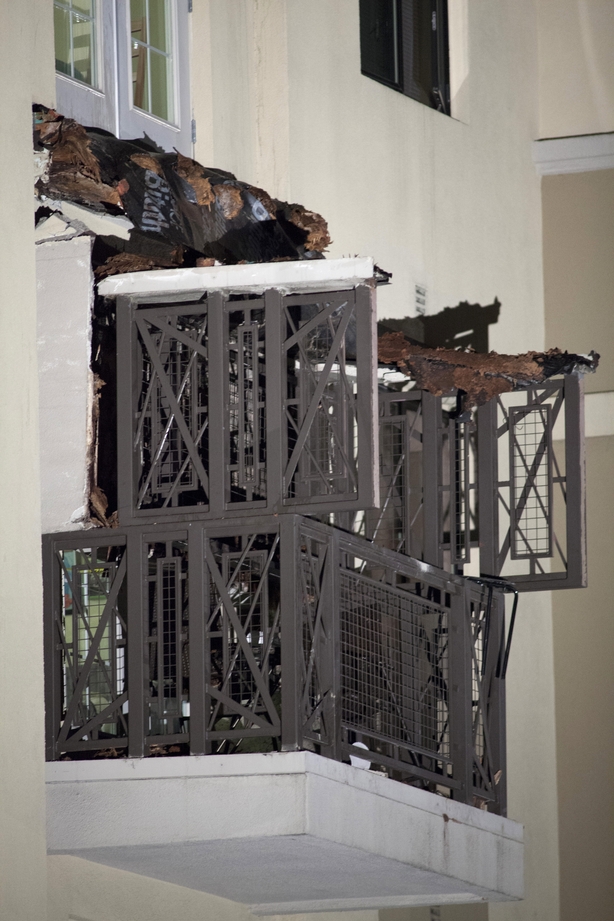 It is believed the balcony collapsed first on to the balcony below and then onto the path.
Investigations by local police are centering on how many people were on the balcony when it collapsed, however it is understood around 13 people may have been on it.
Police were called to the scene less than an hour before the balcony collapsed following a noise complaint, but did not go because of a reported shooting elsewhere in the city.
Police chief Mike Meehan said once the balcony collapse was reported, shortly after 12.40am local time, officers were on the scene within two minutes.
He said there was no evidence of foul play or criminality at this stage of their inquiries.
Minister Flanagan said that Mr Grant was in close contact with the authorities and is also be providing assistance.
He said his team on the ground, under the leadership of Mr Grant, has been working since news of the tragedy broke to make contact with families of those involved.
If you are on a #J1 in #Berkeley, California, please contact your family/friends to let them know you are safe.

— IrishForeignMinistry (@dfatirl) June 16, 2015
He also paid tribute to those who assisted at the scene and who have been working with the local authorities.
"These will be difficult days for everyone who has experienced this traumatic event, but the students are not on their own and led by our Consulate in San Francisco all assistance possible will be extended to them."
He urged Irish students in the San Francisco area who have not yet contacted their families to do so and also asked that families who have contacted the department to update it if they have heard from their loved ones.
The minister said the Consular Emergency Response line received an unprecedented volume of calls this afternoon.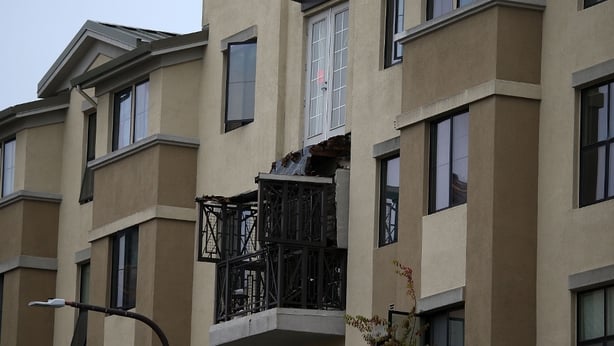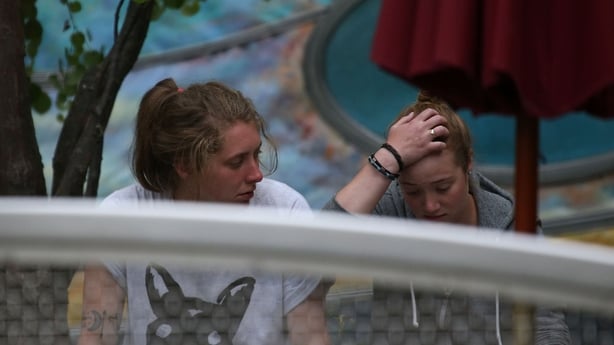 Fr Brendan McBride, of the Irish Immigration Pastoral Center, said families are being provided with all of the support necessary, describing the tragedy as "unbelievably difficult".
He said that Irish students have gathered at the hospital, where their friends are being treated.
The J1 programme is hugely popular with Irish students. More than 8,000 participated in the programme last year.
Over 150,000 Irish people have travelled to the US on J1 visas over the past 50 years.
Minister Flanagan said that staff on the ground in San Francisco will be augmented, should it be deemed necessary over the next few days.
He said that his department has been in contact with airlines to ensure that his department can help and assist families in whatever way is possible.
The apartment block in Berkeley was completed in 2007, with a final inspection conducted in January of that year.
Berkeley mayor Tom Bates said this evening: "We are going to fully investigate this particular incident and we are not going to leave any rock unturned.
"One of the famous Irish poet's said it's a dark, dark day, and it certainly is in Berkeley, so we're so sad and we feel so humbled that the people of Ireland are reaching out to us, we just wish all the people the best."