Irish naval vessel LÉ Eithne has been involved in the rescue of more than 460 migrants in two separate operations northwest of Tripoli.
At around 7.30am, 367 migrants who were found on board a wooden barge were taken on board LÉ Eithne in a three-hour operation in choppy conditions.
The 278 men, 80 women and nine children received medical screening, food and water.
In a second operation this afternoon around 100 migrants were rescued from a rubber dinghy.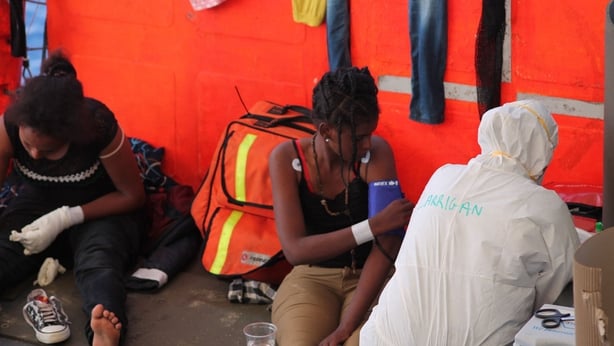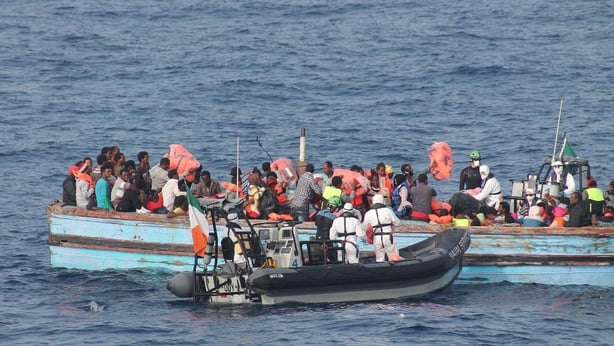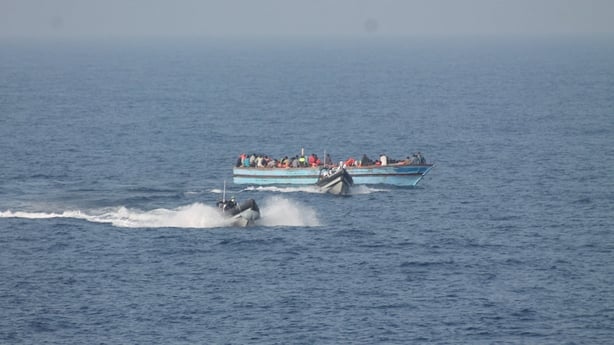 Speaking on RTÉ's News At One, Lieutenant Commander Eric Timon said the migrants were suffering from sea sickness and exposure.
LÉ Eithne left Cork on 16 May to assist Italian authorities in search and rescue operations in the Mediterranean.
According to the UNHCR more than 90,000 migrants have crossed the Mediterranean so far in 2015, at least 1,850 have drowned or are missing at sea.
The crew of LÉ Eithne has rescued hundreds of migrants since its deployment last month.
LE Eithne very active again this morning in Med, picked up 367 migrants on wooden barge, 60km north of Tripoli - many women and children.

— Simon Coveney (@simoncoveney) June 15, 2015
Meanwhile, the bodies of 18 west African migrants travelling to Europe have been found in the Sahara desert in Niger.
It is believed the 17 men and one woman lost their way in a sandstorm after setting off from the town of Arlit in north-central Niger.
They are thought to have died on 3 June.
The International Organization for Migration said the migrants were from Niger, Mali, the Ivory Coast, Senegal, the Central African Republic, Liberia, Guinea and Algeria.
Unlike in the Mediterranean, there are no rescue missions in the Sahara, and it remains unclear how many people die trying to cross the desert.
It is estimated that 100,000 people are likely to attempt the same journey across the Sahara this year alone.