The Teachers' Union of Ireland is to recommend rejection of the Lansdowne Road Agreement on public sector pay restoration when it ballots its members on the deal in the autumn.
The decision was taken at a meeting of the union's executive yesterday.
It is understood the union is angry that there was no provision to row back on the additional unpaid working hours imposed under the Haddington Road Agreement.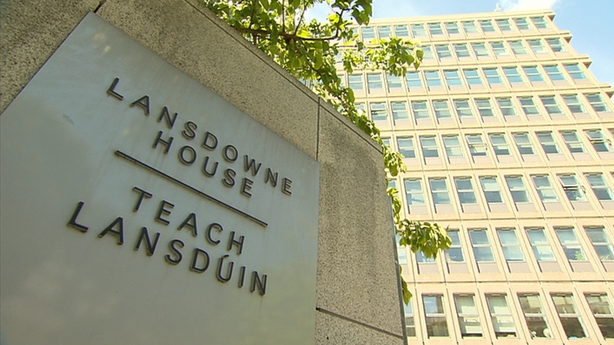 Following that deal, secondary teachers were obliged to work an extra 33 hours a year, and lecturers in Institutes of Technology took on an additional two "flex" hours per week.
However, the Lansdowne Road Agreement makes no provision to reduce that obligation.
The Government has been adamant that while there will be gradual restoration of pay cuts, it intends to retain all productivity and reform measures secured under both the Croke Park and Haddington Road deals.
Speaking on RTÉ's Today with Sean O'Rourke, President of the TUI Gerry Quinn said one of the proposals that the additional unpaid working hours will continue beyond 2016 until 2018 is "unsustainable".
He said the union is determined to do something about it.
"Education is the engine of our economy and we tinker it, we damage it and we damage it to our peril, in terms of consequences for all of society.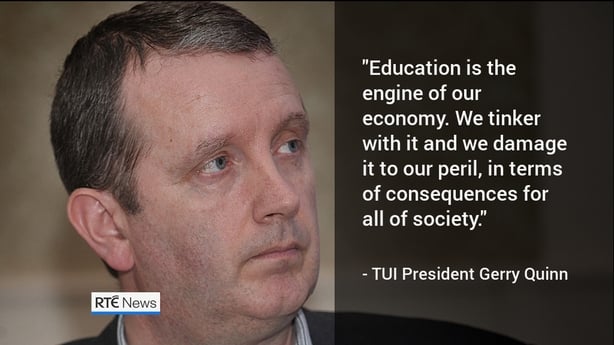 "And we are asking for nothing more than a reasonable accommodation in terms of the workload as is judged by international standards," he said.
Agreement was reached on 30 May in the public sector pay talks, with public servants set to receive a €2,000 pay increase over two years.
Under the Lansdowne Road Agreement, payments will be lodged in three instalments between January 2016 and September 2017.
The restoration of pay will involve a combination of adjustments to the public sector pension levy and a partial reversal of pay cuts imposed in 2010.
The protections of the Haddington Road Agreement are to be extended to September 2018.
INTO to recommend acceptance of deal
Meanwhile, the Irish National Teachers' Organisation, the body representing primary school teachers, recommends that its 32,000 members vote to accept the terms.
The decision was made by the union's executive at a meeting in Dublin and arrangements are under way to ballot the union's members this month.
Sheila Nunan, INTO General Secretary, said acceptance of the agreement was an opportunity to begin to recover income that had been lost through pay cuts and the public service pension levy.
She said teachers had made a substantial contribution to Ireland's economic recovery and were entitled to see some restoration of income.