A heritage committee of the UNESCO cultural agency stopped short of placing Australia's Great Barrier Reef on an "in danger" list, but raised long-term concerns about its future.
The long-awaited ruling by UNESCO's World Heritage Committee welcomed Australian efforts to maintain the environmentally sensitive region.
But it noted its outlook was "poor" and called on the government to stick rigidly to commitments to protect it.
"Climate change, poor water quality and impacts from coastal development are major threats to the property's health...," the statement said after delegates held discussions in the German city in Bonn.
Busy shipping lanes pass through the area and commercial ships are required to hire a special "reef pilot" to navigate through it.
Earlier this month, Australia said it would more than double an area near the Great Barrier Reef subject to special curbs on shipping by including large areas of the adjacent Coral Sea in the restricted area.
"This decision has been described by some as a reprieve for the Reef. It is not a reprieve - it is a big, red flag from UNESCO," Shani Tager, Greenpeace Australia Reef campaigner, said of the Heritage Committee decision.
"By insisting that the Australian government prepare a report within 18 months ... UNESCO has clearly shown that the Great Barrier Reef is not fine and is not safe in Tony Abbott's hands," she said of the Australian prime minister.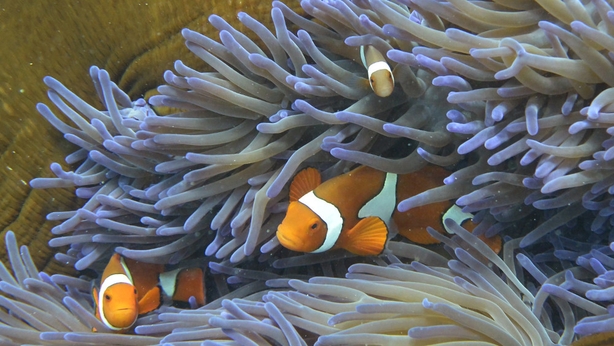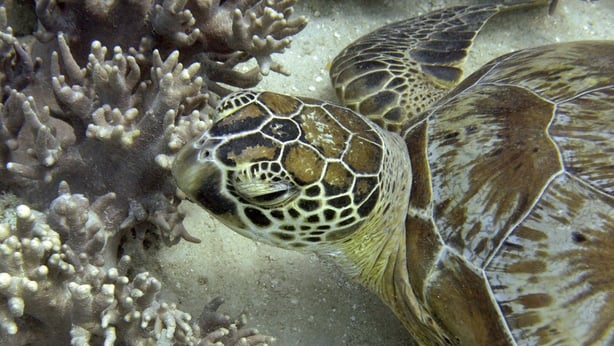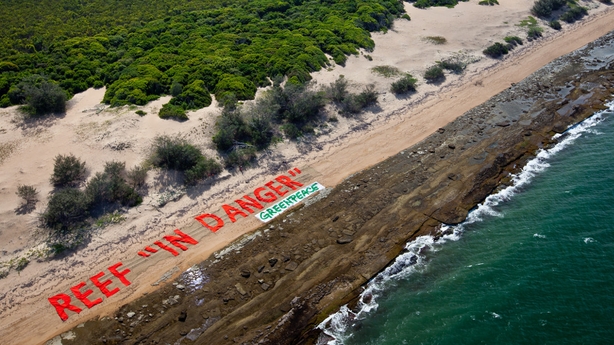 In 2010 a Chinese coal carrier ran aground in the Great Barrier Reef, provoking an international outcry.
Since then, there has been renewed concern that development, particularly coal mining in Australia's northeastern state of Queensland, could endanger the reef.
The UNESCO committee's ruling has the status of a "draft decision" for further discussion and later confirmation.
Australia had said it was confident it had done enough to prevent the United Nations from listing the Great Barrier Reef as being "in danger".
"They can see we are doing real work to improve the reef," Environment Minister Greg Hunt told the Australian Broadcasting Corporation.
"We have carried this case to UNESCO and what they have said to us is that it's extraordinary the job Australia has done in the last 18 months.
"I believe that we're making once in a century changes to ensure that a century from now, the reef won't just be as it is, but will be better and stronger than it has been since European settlement."
Australia has recently ordered a ban on the century-old practice of dumping dredge waste, which conservationists says smothers corals and seagrasses, across most of the reef, and funded efforts to improve water quality.
Queensland, the gateway to the reef, has also promised to introduce laws to limit port development as it balances environmental concerns with the needs of the resources industry.
Earlier this week, Mr Hunt told The Australian Financial Review he was "increasingly confident the draft decision will recognise what we've done".
"The feedback from other countries has been increasingly supportive and there is no indication they are looking to delist it," he said.
The Great Barrier Reef, which covers an area of 348,000 square kilometres off Australia's east coast and contains 2,500 individual reefs, was listed as a World Heritage Site in 1981.
UNESCO says it provides some of the world's most spectacular maritime scenery and one of the richest ecosystems for fish, birds, crustaceans and other marine life.
But in 2011 it declared "extreme concern" at the approval of liquefied natural gas processing and port facilities within the site and subsequently warned the reef could be deemed "in danger".
UNESCO is due to deliver its final ruling next month.