Syrian pro-government fighters have withdrawn from the ancient Syrian city of Palmyra after militants from the self-styled Islamic State group entered its neighbourhoods in large numbers, Syrian state television has said.
In a newsflash, it said most of the city's civilian population had been evacuated before the withdrawal.
It has been reported that government troops from all sectors of Palmyra have been withdrawn, except for a prison in the east and military intelligence headquarters in the west.
Syrian state television has also said that IS fighters were trying to enter Palmyra's historical sites and establish themselves there.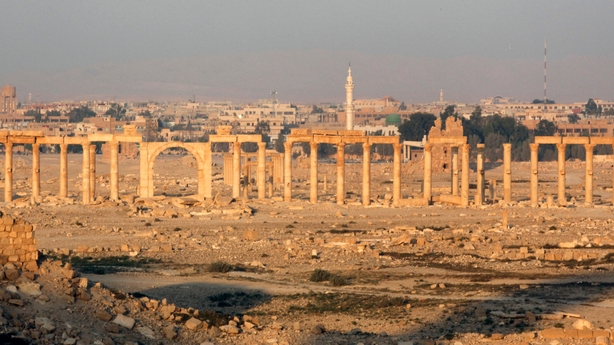 Rami Abdel Rahman from the Syrian Observatory for Human Rights said: "IS controls almost all of Palmyra".
IS extremists sparked international outrage earlier this year in Iraq when they blew up the ancient Assyrian city of Nimrud and destroyed artefacts in the Mosul museum.