Hundreds of Rohingya and Bangladeshi migrants have been brought ashore in Indonesia's northwestern Aceh province, according to an Indonesian search and rescue official.
"In total we found around 500 people out at sea and they are being brought to land in smaller boats," a spokesman for the national search and rescue agency said.
He said the migrants had landed in the town of Kuta Binje in Aceh.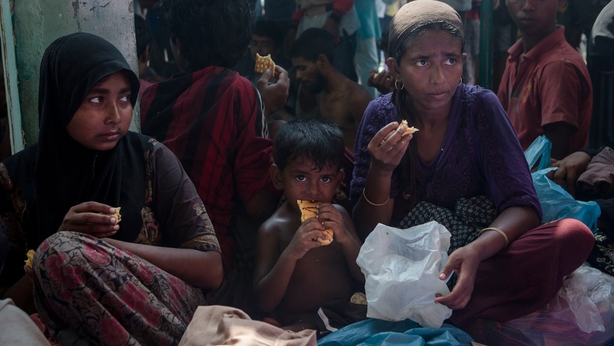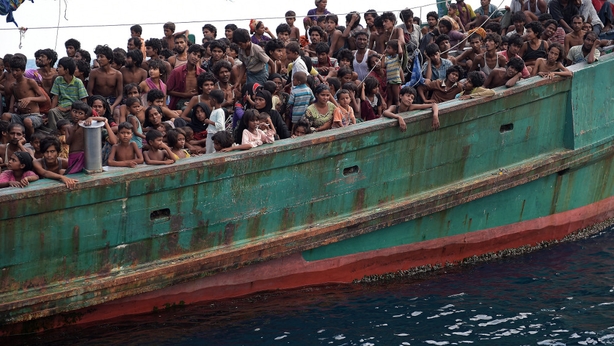 The boat the migrants were travelling on is the vessel that went missing more than three days ago after being spotted off the coast of Thailand.
Thai authorities turned the boat away from Thai waters, insisting the migrants wanted to travel to Malaysia.
Fears had been growing for those on board after contact was lost with the vessel late Saturday.
Over 350 "boat people" have been brought to shore by local fishermen and are being registered by immigration authorities, a Reuters witness said.
The latest group brought to shore adds to the over 2,000 who have managed to land in Indonesia and Malaysia after weeks of drifting in the Andaman Sea with little food or water.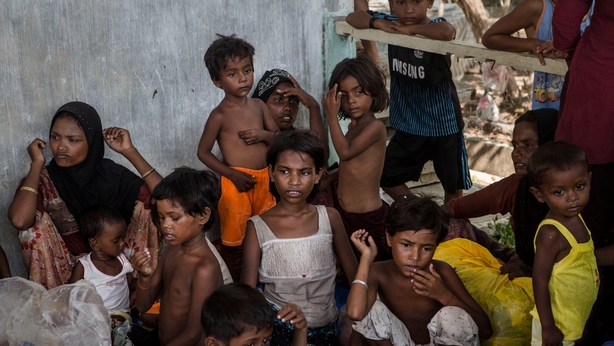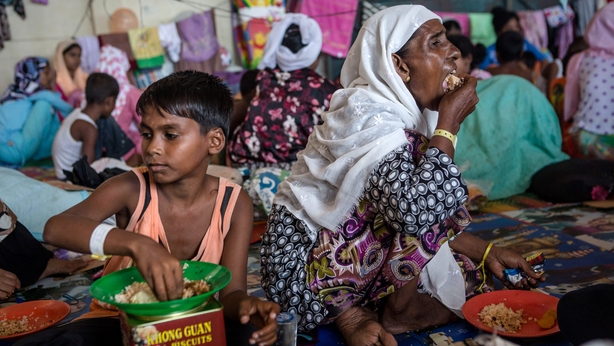 Thousands more, fleeing persecution and poverty, remain at sea, with governments in the region doing little to rescue them despite international appeals.
It comes as the foreign ministers of Indonesia, Thailand, and Malaysia met in Kuala Lumpur today to discuss the unfolding crisis.
Malaysia and Indonesia have said they will scrap the practice of turning away the boats, a policy that drew widespread condemnation from the international community.
The two nations, along with Thailand, have sparked outrage by preventing vessels overloaded with starving migrants from landing on their shores.
"The towing and the shooing (away of boats) is not going to happen," Malaysian Foreign Minister Anifah Aman said at a joint press conference with his Indonesian counterpart Retno Marsudi after talks on the issue.
"We also agreed to offer them temporary shelter provided that the resettlement and repatriation process will be done in one year by the international community," Mr Anifah said.
Thai foreign minister Tanasak Patimapragorn was not present for the press conference.
Mr Anifah said the Thai side refrained from joining in the offer, saying it had to first refer back to whether the move would be allowed by "domestic laws" in Thailand.
The offer of shelter is applicable only to those people currently on the seas, Mr Anifah said.
Indonesia had earlier said it would prevent migrant boats from landing on its shores, but would provide humanitarian assistance at sea if needed.
The navy has stepped up patrols in the waters off Aceh, deploying warships to intercept boats.