A fresh appeal for information has been made to try to identify a newborn baby girl found abandoned on a roadside in Rathcoole, Co Dublin last week.
Superintendent Brendan Connolly reassured the parents they were not treating the matter as a criminal investigation and were only concerned with the welfare of the baby's mother.
"The mum has nothing to fear, absolutely nothing to fear by coming forward to us," he said.
Sergeant Maeve O'Sullivan of the Garda Child Protection Unit made a direct plea for the mother to get in touch.

"This little girl is doing well," she said.
"I am appealing to the mum to come and see her baby in the Coombe Hospital.
"I am asking for mum to please contact me personally or any member of Tusla or the medical profession so you can see your daughter.
"We remain anxious for the mum to seek medical attention and would also appeal to anyone who can help us in this regard to now do so by contacting me."
Sgt O'Sullivan can be contacted on 01 666 7600 or Tusla can be contacted on 01 620 6387.
Gardaí say the material found with the little girl is currently being forensically examined and have gathered some CCTV footage from the area where she was found. 
They say they are also taking advice in relation to whether or not to release a photograph of the baby and expect to be able to make a decision on that next week.
They have also carried out inquiries at the scene today and followed up a number of phone calls, which have not yielded any results into their investigation. 
Meanwhile, the statutory Child and Family Agency, Tusla, has checked with a number of hospitals but has so far failed to establish where the baby was born.
"We just want to ensure the mum is okay, that she receives any psychological or medical help that she requires and that they (Tusla) can help her to move forward and help her with her baby to move forward," added Supt Connolly.
Gardaí returned to the scene today in the hope of speaking to anyone who was in the area a week ago.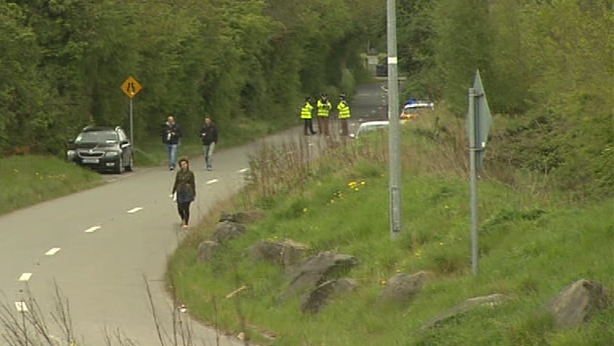 The girl, named Maria by hospital staff, was found at the gate to a field on Steelstown Lane in Rathcoole.
She had been wrapped in a beige brown fleece throw, and placed with a blue towel in a black refuse bag, which in turn was put into a green Marks and Spencer paper shopping bag.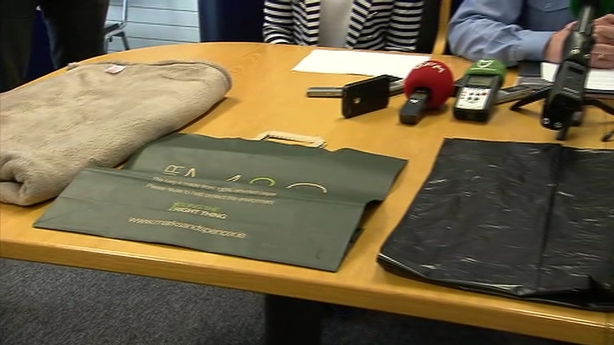 She was found by a couple who pulled in at the gateway around 3.30pm last Friday.
At a press conference today, gardaí said that the baby was very cold when found but she is now doing well in hospital. 
The family law court has granted an interim care order to facilitate medical care.