31 people have been killed and dozens more are missing and feared dead after a fire gutted a factory in the Philippine capital Manila today.
Rex Gatchalian, Mayor of the northern Manila industrial suburb of Valenzuela, said firemen took four hours to get the blaze under control.
"They entered the burnt-out building to find an undetermined number of bodies, they were unable to count the dead inside, but found no survivors," he said.
"None of those trapped inside survived," Mr Gatchalian announced to crying relatives outside the factory.
About 200 to 300 people worked in the factory, according to Veato Ang, owner of the factory which makes flip-flops and slippers.
"It just broke out and peoplestarted running," he said.

39 workers have been accounted for, but 65 were reported missing and feared dead.
Portions of the wall and roof on the second floor also collapsed and hit some of the workers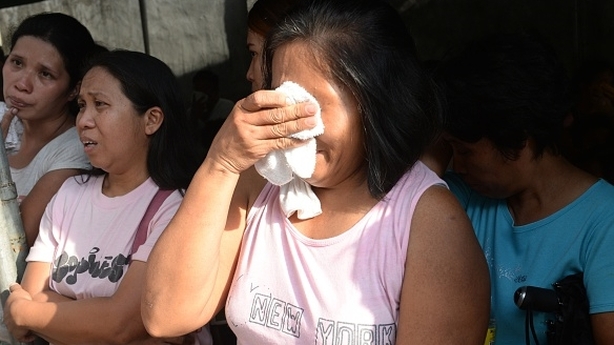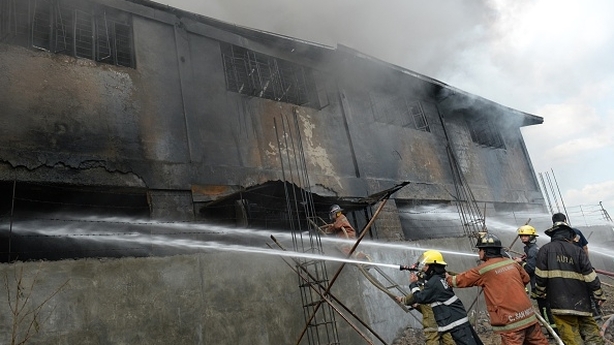 Mr Gatchalian added that firemen could not immediately determine how many bodies had been inside.
However, he said relatives told officials up to 63 of their kin working in the factory at the time were unaccounted for.
Mr Gatchalian urged the relatives to check again whether the missing kin were among those who had managed to escape the blaze.
"I'm not saying all (the missing) are dead. We're still hoping they were able to jump out," he added.
The fire broke out shortly before noon local time, apparently due to a spark from a welding job at the building's main entrance hitting flammable chemicals stored there, Mr Gatchalian said.
He said the bodies of three other victims were earlier recovered.