Minister for Defence Simon Coveney has received Cabinet approval to deploy the LÉ Eithne to the Mediterranean to help in search and rescue operations for migrants seeking access to Europe.
Diplomatic arrangements are being finalised with the Italians and the ship, which will have a crew of 65, will sail on Saturday.
The minister said the LÉ eithne would be deployed for two months and then it is expected to be replaced by another Irish ship.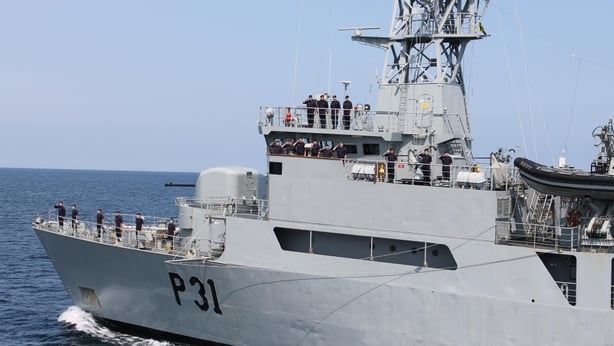 He said the Irish naval involvement would last until September as the summer months are the busiest in terms of migrants seeking asylum.
Defence Forces Chief of Staff Lieutenant General Conor O'Boyle addressed the LÉ Eithne crew at Haulbowline Naval Base this afternoon in advance of their upcoming deployment.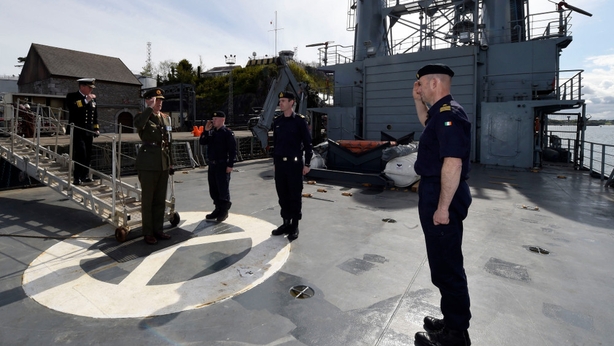 The LÉ Eithne was built in Ireland as Helicopter Patrol Vessel.