Calls for calorie content to be printed on drink labels
The calorie content of alcoholic drinks could feature on labels within the next two years.
In Strasbourg today, MEPs passed a resolution calling on the EU Commission to create a new action plan on alcohol consumption as soon as possible. The last alcohol strategy ended in 2012.
Members of the parliament also called on the commission to bring forward a new law on drinks labelling by the end of next year. 
The European People's Party requested that calorie content labelling be limited to "alcopops", but that amendment failed to pass. 
Writ moved for Carlow-Kilkenny by-election
The writ has been moved in the Dáil for the by-election in Carlow-Kilkenny to replace Phil Hogan.
Mr Hogan was appointed European Commissioner for Agriculture and Rural Development last year.
The by-election will take place on the same day as the referendums on same-sex marriage and the age of presidential candidates on 22 May.
The writ was moved by Minister for Children James Reilly.
Europe passes resolution on migrants
A cross-party resolution on migration has been passed in the European Parliament today. 
Agreed between the EPP, S&D, Liberla ALDE and Green/EFA political groups, the resolution called for the commission to set a "binding quota" for the distribution of asylum seekers among EU countries.
The non-binding text called for member states to provide the "necessary resources" to search-and-rescue operations, and more money for Frontex, the EU border agency
It also called for the expansion in the operational area of Triton, the EU's search-and-rescue operation and "the strongest possible" criminal sanctions against people smugglers.
PSNI launches murder inquiry in Co Antrim
PSNI detectives investigating the death of a 69-year-old man in Co Antrim have begun a murder inquiry. 
The body of the man was found in the Drumtara area of Ballymena yesterday afternoon.
Police say they are investigating reports of an altercation in the area.
Two men, aged 41 and 49, and a 47-year-old woman have been arrested.
74 killed in Boko Haram attack in Niger
The Niger government has said 28 civilians and 46 soldiers were killed in an attack by Boko Haram on an island on Lake Chad at the weekend.
Niger's interior minister said "156 terrorists" were also killed in the assault on an army base on the island of Karamga.
A further 32 soldiers are missing after the attack, while Niger has declared three days of national mourning for the victims of the attack.
French efforts to save Indonesia death row convict
France said it was mobilising all diplomatic options in a bid to prevent the imminent execution of Frenchman Serge Atlaoui in Indonesia on drug charges, following the execution of seven foreigners.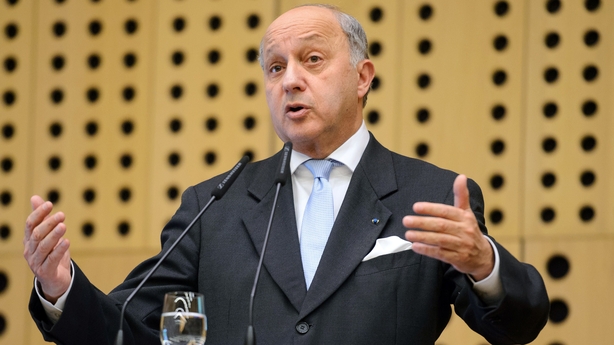 "Full diplomatic efforts continue on this issue," Foreign Minister Laurent Fabius told a cabinet meeting according to government spokesman Stephane Le Foll.