Thousands of people attended the removal of the remains of murdered student Karen Buckley in Mallow, Co Cork this evening.
Ms Buckley's remains lay in repose until 8pm tonight. before they were removed to her parish church at Annaleentha in Mourneabbey, where her funeral will take place tomorrow.
Crowds of people paid their respects to her parents Marian and John, and her brothers Brendan, Kieran and Damian this evening at O'Connell's Funeral Home in Mallow.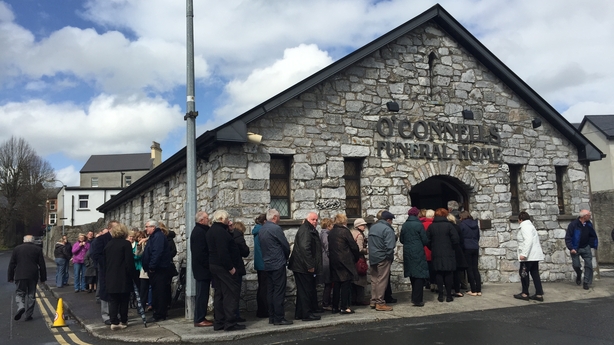 Among them were students and lecturers from her days at the University of Limerick, and from St Mary's, where she went to
Her funeral will take place at 2pm tomorrow.
Among those expected to attend will be Detective Inspector Alan Button of Police Scotland, who is heading up the young student's murder investigation.
The 24-year-old student was studying at Glasgow Caledonian University and was on a night out with friends when she disappeared earlier this month.
Her body was found at High Craigton Farm on the northwestern outskirts of the city following a four-day search.
The Buckley family brought home her remains from Scotland yesterday.
A 21-year-old man has been charged with her murder.