Up to eight million people have had their lives disrupted after a deadly earthquake shook Nepal, the United Nations said tonight.
It added that there was an urgent need for relief materials ranging from tarpaulin sheets and clean water to soap and medicines.
"According to initial estimations and based on the latest earthquake intensity mapping, eight million people in 39 districts have been affected, of which over two million people live in the 11 severely affected districts," said the latest assessment from the UN Office of the Resident Coordinator.             
The 7.9 magnitude quake struck just before noon on Saturday, sending buildings crashing down in the capital Kathmandu and flattening mud-and-brick homes in outer villages.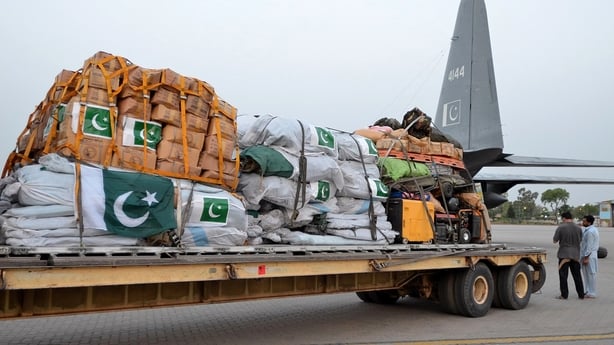 Over 4,000 people have died and at least 6,000 are injured.
The UN Children's Fund (UNICEF) said supplies of food and clean drinking water were dwindling after the quake, which was the worst to hit the Himalayan region in more than 80 years.
In the Kathmandu Valley, public life remained quiet two days after the disaster.
Small grocery shops reopened their doors today but large businesses remain closed.
Cars and trucks lined up for shrinking fuel reserves at gas stations. 
Banks remained closed and while automatic banking machines were functional, cash replenishment was not occurring.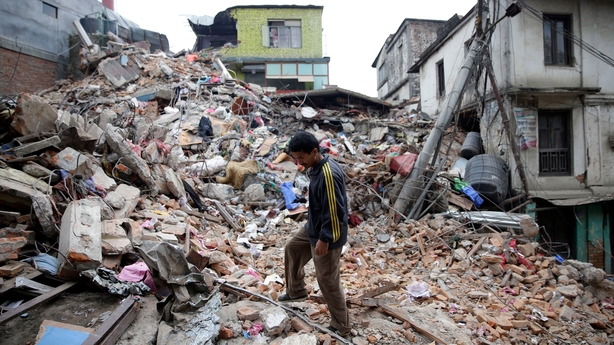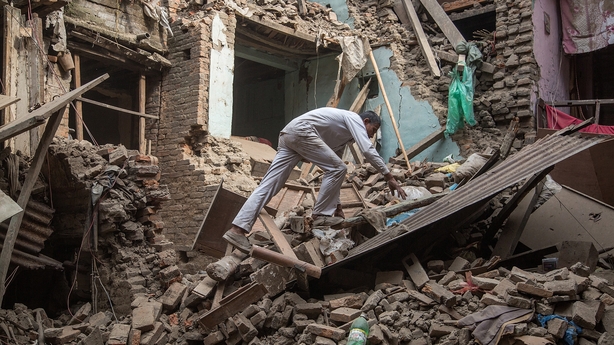 For the third consecutive night, survivors camped out in the open, fearful of more building collapses from aftershocks, further traumatising people who have lost relatives as well as homes and property.
21 relief camps are being set up in open spaces around Kathmandu.
The World Food Programme was providing food and trucks for distribution, UNICEF is sending tents and healthcare supplies, and the World Health Organization has distributed medical supplies for 40,000 people.
Many international charities who were already working in Nepal, such as Save the Children and SOS Children's Villages International, said they had pre-positioned emergency stocks such as baby food, hygiene kits and clothing and had begun delivery.
"We have started reaching the earthquake site to assess the situation and are helping by providing some food and drinking water and preliminary health care to the people who have no home after the earthquake," said SOS Children's Villages Nepal National Director Shankar Shree Pradhananga.
But aid workers said initial response was slow and inadequate.
They said relief materials are being flown into Kathmandu but there were problems in getting the aid out of the airport as there were few staff to unload cargo and little transportation to get relief supplies to survivors.
Other aid groups said they were bringing in relief materials overland from India.
With communications intermittent and roads damaged or blocked by landslides, delivery of aid is difficult to remote rural areas where needs are expected to be high.
Aid agencies themselves are facing problems with damaged offices and staff shortages as many local aid workers were affected by the quake.
"Just now I am standing out on the road with other staff members and we are having all our meetings here in the open a sour office has been damaged by the quake and it is too unsafe to work there," said Dev Tak from Save the Children India.
Some Irish people 'still to make contact'
Around four Irish people have yet to make contact with their families following the earthquake.
The Department of Foreign Affairs said around 100 Irish people were in the affected region at the time of the quake.
It said contact has been established with many of them, however communication lines have been affected so the process of contacting people may take some time.
A sister of Sinéad Nic Cionna, from Co Monaghan, has confirmed that the 31-year-old is safe and well.
Sinéad and her Canadian boyfriend who had initially been unaccounted for following the earthquake. 
Earlier, Minister of State Seán Sherlock said most Irish citizens in Nepal have been accounted for.
He also said the Government has approved a €1m fund, which will allow for a rapid response core team to be deployed and for emergency stocks to be released.
Trócaire said it had committed an initial €100,000 to the Nepal emergency response.
The charity said its response is focused on getting shelter, food and water to people left homeless.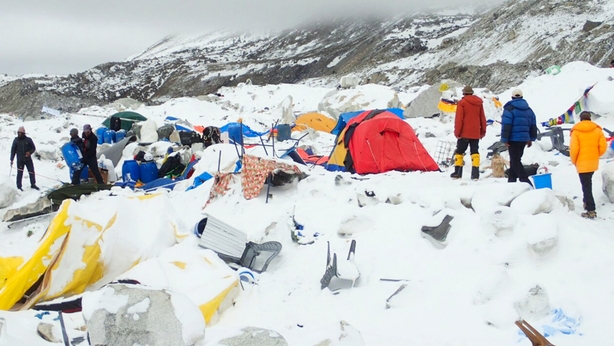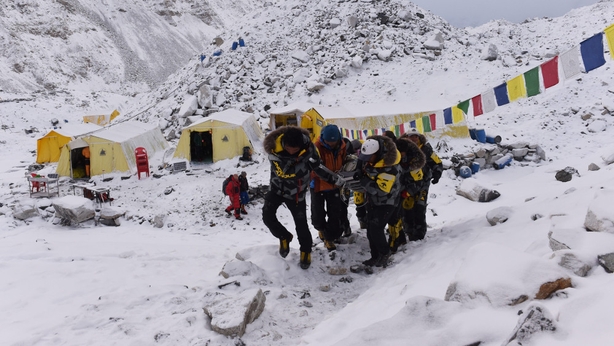 More than 6,500 were injured in Saturday's earthquake.
Another 66 were killed across the border in India and at least another 20 in Tibet, China's state news agency said.
Gallery: Earthquake strikes in Nepal