Fianna Fáil leader Micheál Martin has opened his party's Ard Fheis with stinging criticism of the Government.
He accused Labour and Fine Gael of "going into overdrive in their efforts to buy their way out of unpopularity".
He said they had invented a "spring financial statement" to announce "all sorts of giveaways without actually having to cost or implement them".
Mr Martin told delegates there had been a huge amount of work done preparing for the next election and that the party was ready to take "this fight to the doorsteps of every community in the country".
He said his party had implemented the biggest reform since its foundation.
Mr Martin was also highly critical of the Government's universal health insurance proposals saying compulsory insurance would not deliver universal health care.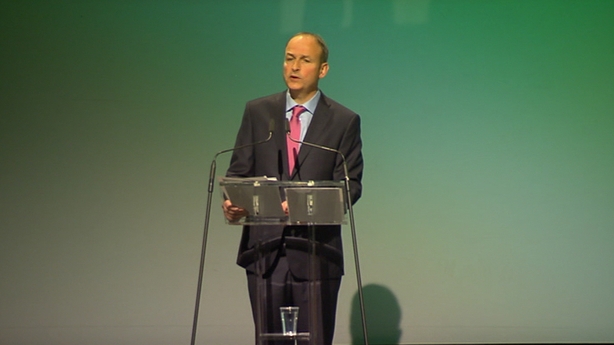 He said his party believed in a better way forward for health by giving the public health system the support it needed.
He said rural areas were now being left without a GP and that salaried contracts should be introduced to fill these vacancies.
On the North, he said neglect by the Dublin and London governments has caused huge damage and wasted opportunities.
Earlier, Mr Martin told reporters on his way into his party's Ard Fheis that he fully expected to remain as party leader.
He said we are six or nine months away from a general election.
When asked if it would be his last election as party leader, he said "certainly not".
He said the party's fundamental message was that of an Ireland for all saying, the current Government had created social division.
He said a two-tiered economy had been allowed develop which manifested itself in health and education.
Delegates vote to expand election process for leadership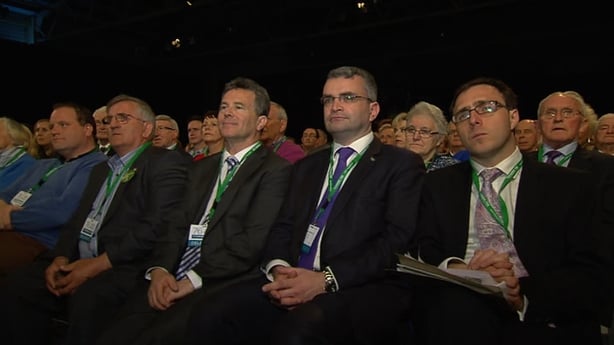 Around 3,000 delegates are expected to attend the Ard Fheis, which is taking place at the RDS in Dublin.
Almost 200 motions on a range of issues will be voted on over the weekend.
Delegates at the Fianna Fail Ard Fheis have voted to give party members a vote in future leadership elections.
Currently only the parliamentary party members vote in leadership contests.
A proposal to introduce to an electoral-college system, which would give councillors and delegates a weighted vote was passed this evening.
Under the new proposals, the votes of ordinary members would count for 45% of the final outcome; the votes of TDs would make up 40%; while Senators, MEPs, councillors and Ard Comhairle members votes would count for 15%.
Mr Martin told delegates he wanted every member to have a say and the proposal was the result of a two-year consultation process.
Delegates passed several resolutions on child care this evening, citing it as a key policy platform in the next election.
The resolutions passed included proposals to have effective tax relief for working parents, better payments rates for childcare workers, increased maternity leave, and the extension of the ECCE scheme to allow for another pre-school year for young children.
Another motion called on the Government to address the urgent need for capital funding for childcare.