The International Red Cross has described the humanitarian situation in Yemen as "catastrophic" and "deteriorating by the day". 
Saudi-led coalition warplanes bombed Yemen yesterday despite an announcement by the government in Riyadh that it was ending its campaign of air strikes.
The strike occurred on 18 April at the aid agency's facility in the northern city of Sadaa, a traditional Houthi stronghold.
The coalition has not commented on the incident.
Its spokesman, Brigadier General Ahmed al-Assiri, stated repeatedly during the initial 27-day coalition air campaign that its forces were being careful to avoid civilian casualties.
Renewed fighting has erupted on the ground between rebels and forces loyal to the exiled president.
The hostilities illustrated how difficult it will be to find a political solution to a war stirring animosities between rival Gulf powers Saudi Arabia and Iran.
The announcement by Saudi Arabia that it would end almost a month of air strikes against the Iranian-allied Houthis drew positive responses from both the White House and Iran.
But hours later, air strikes and ground fighting resumed.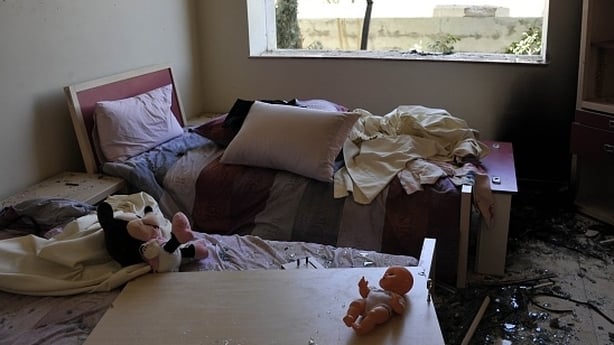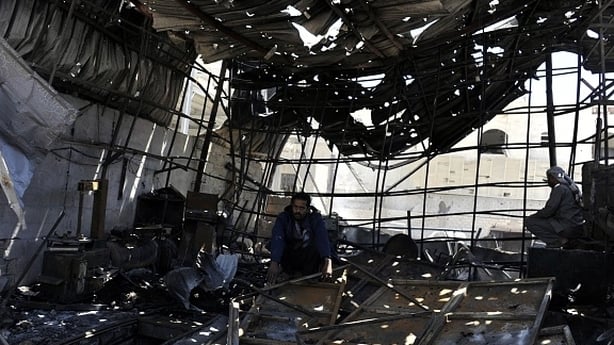 The rebel Houthi movement said it wanted a return to United Nations peace talks, but only after a complete halt to air strikes.
Houthi fighters, meanwhile, captured an army base loyal to President Abd-Rabbu Mansour Hadi in the city of Taiz.
A Saudi air strike hit the headquarters shortly afterwards, residents said.
Coalition planes later hit rebel positions in southern Yemen with 12 more air strikes, residents said.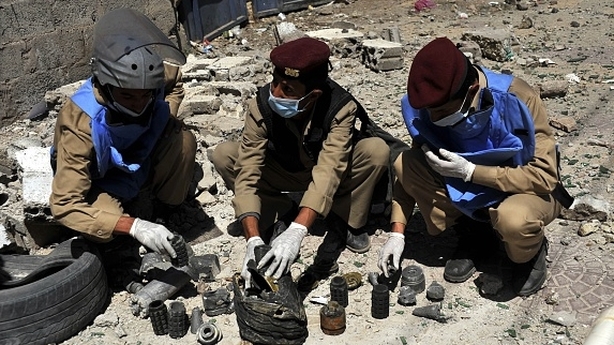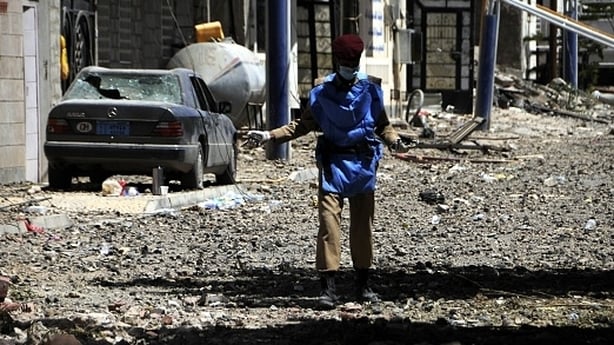 Also in southern Yemen, pro-Hadi militia fought against the Houthis and their army allies loyal to former president Ali Abdullah Saleh, and residents in the port of Aden reported tank shelling and automatic gunfire.
Yemen's south has been a bulwark of resistance against the Houthi advance, and local residents were dismayed at the end to Saudi strikes, which had supported their forces.
In Washington, Saudi Ambassador Adel al-Jubeir made clear that the bombing campaign was not entirely over and warned of a fresh Houthi assault on Aden "from three sides."
He told reporters the Saudis would continue to use force "to stop them from taking Yemen over by aggressive action".