Thousands of water protesters marched through Dublin city centre from the Garden of Remembrance to Leinster House this afternoon.
Organisers say that 15,000 people took part in the rally.
The protesters were calling for people to boycott water charges and not to pay their water bills.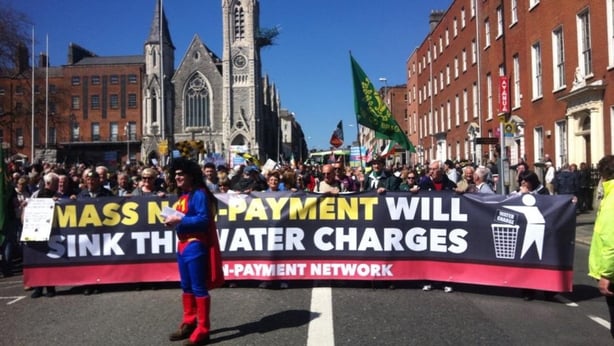 Many of the protesters brought bills they had received from Irish Water and there was a symbolic binning of bills outside the Dáil.
Outside the Dáil, speakers said the campaign will continue with more protests and street meetings around the country.