Twelve people were arrested overnight as anti-foreigner attacks in South Africa spread to parts of downtown Johannesburg, police said today.
"Twelve suspects were arrested for trying to break into foreign-owned shops," said police spokesman Lieutenant Colonel Lungelo Dlamini.
It was the latest incident in a wave of immigrant-targeted violence,that began earlier this month, in the port city of Durban, leaving at least six people dead.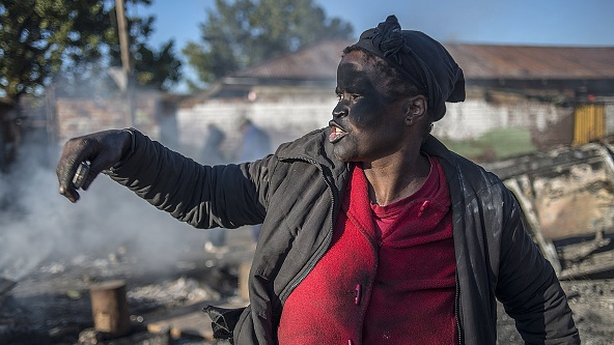 According to local reports, the protesters from a local hostel demanded foreign nationals leave South Africa, setting cars alight and clashing with police.
No injuries were reported, said Mr Dlamini.
The scene remained tense this morning, with hostel-dwellers telling reporters they wanted immigrants to know they were not welcome in the country.
President Jacob Zuma has condemned the violence in parliament.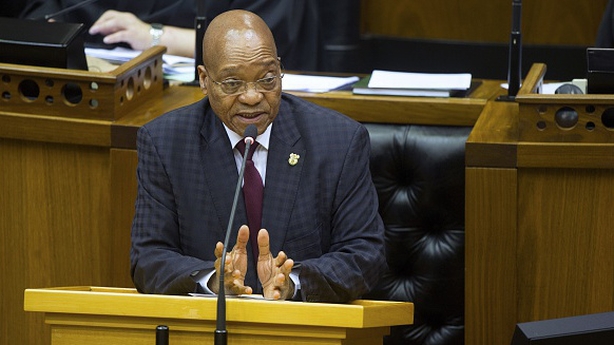 "No amount of frustration or anger can ever justify the attacks on foreign nationals and the looting of their shops," he said last night.
Speaking on RTÉ's News at One today former South African ambassador to Ireland, Melanie Verwoerd, said it is hard for police to manage what is happening all over different pockets in the township.
"And of course our townships are huge. In the last few days the police have been stretched to the limit so they have had to bring more police in" she said.
Locals and African immigrants in South African often compete for scarce jobs, making them a target for violence and intimidation.
Early this year, foreign shopkeepers in and around Soweto, south of Johannesburg, were forced to vacate their premises after violence and looting broke out.
In 2008, 62 people were killed in xenophobic violence in Johannesburg townships.