Hundreds of people have turned-out to catch a glimpse of the world's largest jet, which landed this morning at Shannon Airport.
The six-engined, 32-wheeled Antonov 225 Mriya plane touched-down at 2.45am in a scheduled stop for re-fuelling and crew rest.
"For those aviation enthusiasts, the Antonov 225 is a 640 tonne beast of an aircraft. It's a one of a kind," said Niall Moloney, Airport Operations Director with Shannon Airport.
"It's unique, you'll never see the likes of it again in terms of another manufacturer making an aircraft like this," he told RTÉ News.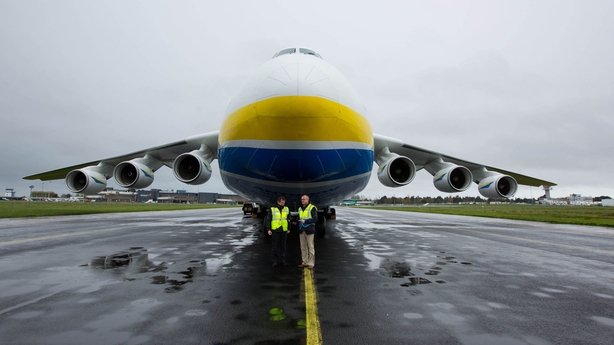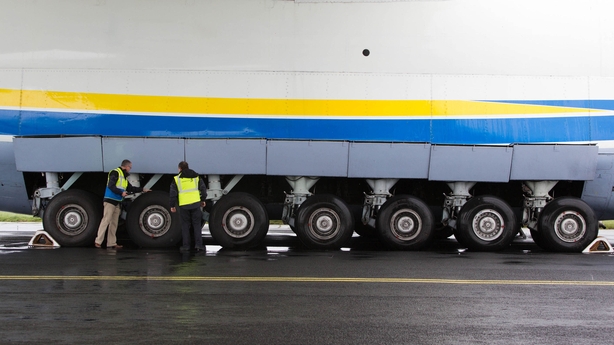 The six-storey high aircraft is operated by Antonov Airlines, a Ukrainian cargo airline.
Shannon's 3.2km runway is the only runway in Ireland long enough to accommodate the landing and take-off requirements of the aircraft.
The plane is scheduled to take-off at approximately 10pm.