The Executive Council of the National Association of General Practitioners has decided to reject the GP contract, that has been agreed between the Department of Health and the Irish Medical Organisation in recent days.
It is up to individual GPs to accept or reject the new contract, which would provide free GP care to all children under the age of six.
On RTÉ's This Week programme, Chairman of the National Association of General Practitioners, Andy Jordan said the contract would not solve the problems in General Practice and he did not accept it was even a start.
He said his Association would ballot its 1,200 members on the matter.
The IMO says it expects the contract will be sent out by the HSE in three to four weeks time and it will run to 40 pages.
The NAGP has previously rejected the concept of free GP care for under sixes, on the grounds that other patients with greater need would be effected, general practice is being underfunded across the board, and GPs are already working to capacity.
Minister for Health Leo Varadkar said today that his "tweaking" comment in relation to the under sixes contract was in reference to correcting typographical errors and preparing the document for publication, and not to any further changes in its terms.
Earlier today incoming president of the IMO Dr Ray Walley said that if any tweaking of contracts needs to be done, the IMO will have to engage again with the HSE and the Department of Health.
He said the IMO will conduct a meeting of GPs nationwide to explain the new contract.
Speaking at the IMO conference in Kilkenny yesterday, Minister Varadkar said that from around June, parents would be able to register their child online, giving their PPS number, basic details but no documentation would be needed.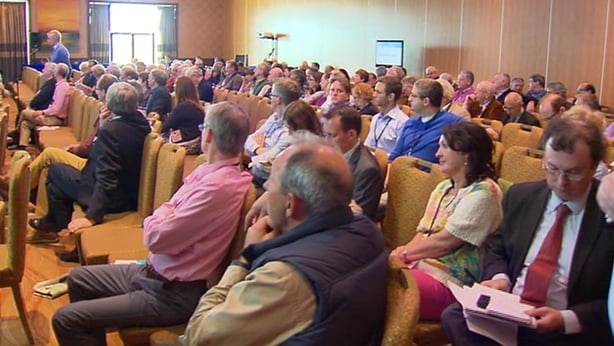 He said the under sixes scheme and deal was the widest extension of eligibility in health since the medical card scheme was introduced almost 50 years ago.
Minister Varadkar said GPs were doing the right thing for general practice and for patients and history will remember them for it.
Mr Varadkar also said the GP deal cost the Government more than it was thought it would.
During questions from the floor, GPs said a little was being given but not enough. Some said it was a first step.