Capitol Hill in Washington DC is on lockdown after shots were fired nearby.
A police spokesperson has said that officers have "neutralized" the suspected shooter.
US Capitol Police told AFP that the shooting took place on the western side of the building and that officers are investigating a suspicious package on a nearby terrace.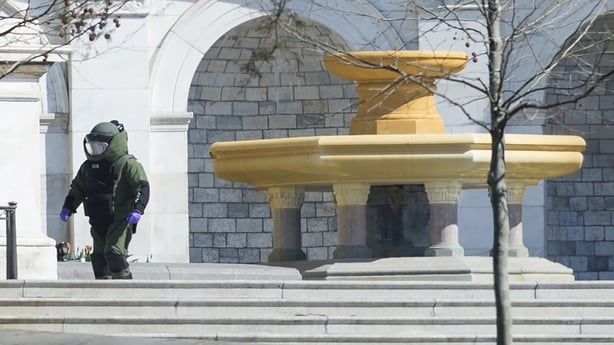 The facility's legislative building and its visitor centre were locked down and roads nearby were closed, police spokeswoman Kimberly Schneider said.
Washington DC is in the middle of one of its peak tourism seasons as visitors flock to see the city's famous cherry tree blossoms.
The entrance for tourists is on the opposite side of the building from where the shooting occurred.
Congress is out of session this week and as a result there are few lawmakers were in town.
There is no indication that the shooting incident was an act of terrorism, NBC news reported, citing a federal official.