BA announces new route between Dublin and London
British Airways is to add a sixth daily service between Dublin and London City.
From 1 June an extra weekday service will be added for a month, which will resume permanently from 1 September. 
Arrest made after Derry disorder
PSNI officers used CS spray to bring disorder in Derry under control last night.
Two police vehicles were damaged when they were hit by masonry during the incident in the Leafair Gardens area. There were no reports of any injuries.
A 17-year-old youth was arrested for disorderly behaviour.
The PSNI is also investigating reports that shots were fired in the area.
Protest outside Irish Water offices
About 15 activists from the "We Won't Pay" campaign attended a photocall outside the Irish Water offices on Talbot Street in Dublin today.
They said their focus is now on convincing people not to pay their bills and they will be organising a national demonstration on Saturday 18 April in Dublin.
The first water bills were sent out to homes earlier this week.
Anti-Austerity Alliance TD Paul Murphy said people will not pay any penalty for non-payment until next year and predicted there could be a change of government by then.
Israeli girl dies in Thai ferry fire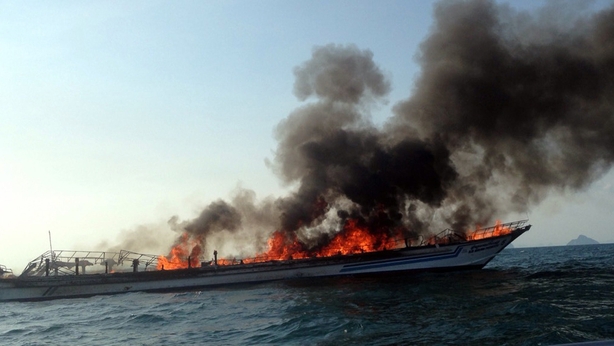 A 12-year-old Israeli girl who was reported missing after a blaze destroyed a ferry packed with tourists in southern Thailand has been found dead.
Divers discovered her body in a toilet a day after more than 100 foreigners were taken from the Andaman Sea in a dramatic rescue when the ferry travelling between the town of Krabi and Phuket island caught fire.
Initially Krabi police had said everyone on board was safe but the Israeli girl was later listed as missing.
Among the passengers pulled from the sea were nationals from Britain, Switzerland, the United States and China.
US 'aware' of Iranian support for Houthi forces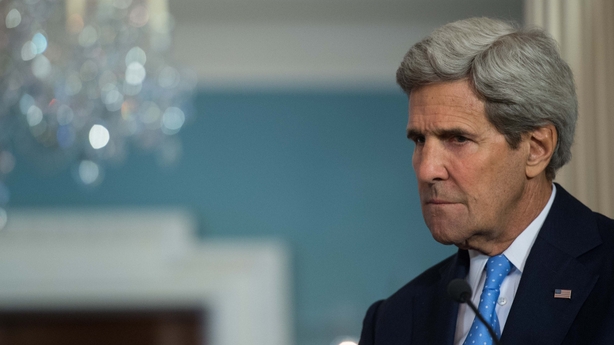 US Secretary of State John Kerry has said the United States is well aware of the support that Iran has been providing to Houthi forces who have driven Yemeni President Abd-Rabbu Mansour Hadi out of the country.
Mr Kerry said the US would support countries in the Middle East who feel threatened by Iran.
"We're not looking for confrontation, obviously, but we're not going to step away from our alliances and our friendships and the need to stand with those who feel threatened as a consequence of the choices that Iran might be making," Mr Kerry said in an interview with PBS Newshour.
11 killed in attack in Egypt's Sinai
Mortar fire has killed 11 civilians, all but one of them women and children, in Egypt's North Sinai.
The mortar rounds, which hit two houses in a village southeast of the provincial capital El-Arish last night, also wounded six people.
Sinai is the base for a jihadist group once known as Ansar Beit al-Maqdis, which changed its named to Sinai Province after pledging allegiance last year to the self-styled Islamic State group.
In a separate incident in the same area, a roadside bomb targeting an armoured personnel carrier killed two police and wounded three, police said.