Aer Lingus, Ryanair and Air France have all cancelled flights due to 48 hours of industrial action by French air traffic controllers.
Ryanair has cancelled more than two dozen flights in-and-out of Shannon and Dublin airports.
Aer Lingus and Air France have cancelled flights between Dublin and Paris.
The president of the Irish Travel Agents Association said that the strike is affecting passengers to and from France as well as travellers flying over French air-space.
Speaking on RTÉ's News At One, Martin Skelly urged travellers to keep in touch with their agents and said that the strike is causing a lot of uncertainty.
He said he hopes that the French government and the unions resolve the dispute quickly.
The strike was called by the main air traffic union SNCTA, which wants talks over the working conditions of its members.
A particular bone of contention is the pushing back of the retirement age for air traffic controllers from 57 to 59.
The union insists that for the past ten years, talks over working conditions have taken place outside the formal structure for union-management negotiations.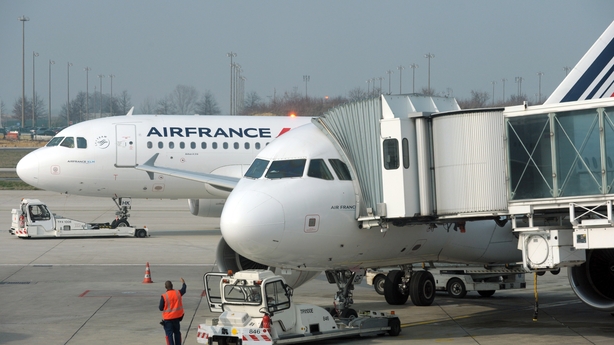 "Disruption is expected over the whole country," said the DGAC civil aviation authority, which requested companies to scrap 40% of flights on affected routes as a preventative measure.
Air France has said that it plans to run "almost all" its long-haul services arriving in or departing from Paris.
But the airline said it planned to cut around 40% of its medium-haul flights.
Ryanair said it had been forced to cancel more than 250 flights around Europe due to the industrial action.
"It's grossly unfair that thousands of European travellers will once again have their travel plans disrupted by the selfish actions of a tiny number of French ... workers," the airline said.
The FNAM aviation association strongly criticised the strike, saying it would "essentially penalise French-based airlines and their sub-contractors".
@rtenews @thejournal_ie Bordeaux airport, currently missing the air transport element... pic.twitter.com/iJK5IW75iH

— Vanessa O'Loughlin (@inkwellHQ) April 8, 2015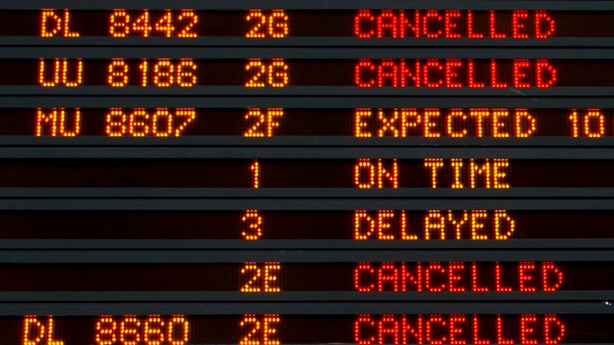 French Transport Minister Alain Vidalies "regretted" that the union had chosen to call for strike action and noted that a meeting was due to take place on 13 April to discuss working practices in the sector.
The SNCTA had originally called the strike from 25 to 27 March but scrapped it after the Germanwings crash in the French Alps that killed 150.
Further industrial action is planned from 16 to 18 April and from 29 April to 2 May, key holiday periods.