Inclusion Ireland, has described as "shocking" an unannounced HIQA inspection report, which heavily criticised the Health Service Executive-run Mayo care home, Áras Attracta.
The inspection by the Health Information and Quality Authority was conducted in mid-January.
This was a month after an RTÉ Investigations Unit report, which revealed some residents in the Swinford centre were force-fed, slapped, kicked, physically restrained and shouted at.
In a separate report, HIQA has said there were incidences of unexplained bruising among some residents at St Peter's Disability Centre in Co Westmeath.
Áras Attracta is divided into three centres.
The HIQA report contains largely negative findings for Centre 2, which includes Bungalow 3, the subject of RTÉ hidden camera footage of "appalling standards of care" for residents.
It says some residents' privacy and dignity was not supported.
While procedures were in place to protect residents from being harmed or suffering abuse, they had not been consistently implemented in all areas of the centre.
HIQA found use of medication to mitigate staff issues, a lack of phone access and unclean premises.
It also found unsafe medication practices and said significant improvements were needed in relation to risk management, fire safety and infection control.
The HIQA inspections at the disabilities centre took place from 11-14 January last.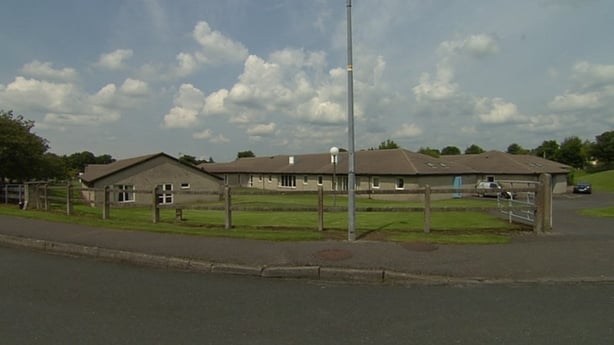 In Centre 2, they found some residents were smoking unsupervised and inspectors saw one resident falling on a wet floor.
Áras Attracta had not ensured that adequate arrangements were in place to prevent unauthorised people from entering some of the bungalows.
On the first day of inspection, inspectors accessed different areas of the centre at around 8.20pm without meeting any staff members.
Inspectors found that some staff did not interact with residents in an appropriate manner when responding to challenging behaviour.
A special report by RTE's Barry O'Kelly on Aras Attracta and the reports published today http://t.co/Fw45DE2FyC

— Ken Foxe (@kenfoxe) April 1, 2015
An inspector saw one staff member continually approaching a resident, despite being asked by another staff member to allow the resident space.
HIQA found evidence that some medication had not been administered as prescribed.
An inspector intervened on two occasions, in a short period, to prevent a near-miss occurrence.
The procedure for storing controlled drugs was not secure.
When a controlled drug was removed from central storage, this was not witnessed by another nurse.
The inspection found that staffing at the centre was not adequate.
Some residents with significant support needs were left unsupervised and this posed a potential risk to these residents.
The number of residents that had been identified in each bungalow did not reflect the actual number of residents that were living in one of these bungalows.
A suitable private area was not available in the bungalows for residents to meet visitors in private, if they wished to do so.
In relation to Centre 3, HIQA recorded no non-compliance major judgments.
The bungalows here were found to be warm, clean and comfortable and staff interacted well with residents.
Inspectors found that some staff did not demonstrate appropriate awareness of the way in which to engage with residents in a respectful manner.
Terminology used by some staff and written in residents' files was not respectful of the resident.
Aside from their bedrooms, there was nowhere in the bungalow for residents with challenging behaviour to spend time in a quiet environment.
The open-plan design meant that there was regular traffic through the common areas, creating a degree of busyness and noise and inspectors saw residents responding to this on occasions during the day and engaging in challenging behaviour.
Residents had not been provided with a written contract for the provision of services to cover the support, care and welfare of the resident and include details of the services to be provided for that resident.
Read a special report from RTÉ's Investigations Unit.
'Deep shock' at findings
Sheila Ryan, whose sister Mary Garvin featured in the RTÉ programme, has told the RTÉ Investigations Unit she is "deeply shocked" at the findings of the HIQA report.
She said the report shows nothing has changed in Áras Attracta.
Ms Ryan said her family "are now very fearful and worried about the well-being and safety of Mary and the other residents who have no living relatives to speak out for them".
She added: "It should be noted that four months after the Prime Time programme nobody from the management team in Áras Attracta wrote or contacted any of my family or myself to apologise for the abuse suffered by our sister Mary."
Ms Ryan said: "In all organisations the buck stops at the senior management. In the case of Áras Attracta they are paid a good salary by the tax payer to manage. They are not doing this."
She also attributed all of the problems at the centre to senior management, saying: "It is their responsibility to put the necessary systems in place to ensure the most basic safety and care for the most vulnerable people in society. They are not doing this. This is a fact."
Ms Ryan called on Minister for Health Leo Varadkar and Tony O'Brien and Pat Healy of the HSE to take urgent and immediate action to sort out Áras Attracta once and for all.
The National Secretary of the Psychiatric Nurses Association described the report as shocking.
Noel Giblin, who worked in Áras Attracta until 2010, described the report as being like "groundhog day" and said that many of the shortcomings could have been addressed with the re-opening of bungalows that are lying idle.
Inclusion Ireland CEO Paddy Connolly said that issues revealed in the inspection report were shocking, but he said there had been a lot of activity to improve the service since then.
He said the culture grew up over a long time and it required time to change that thinking.
Mr Connolly said the HSE had been doing a lot and he was also a member of the task force.
He said he was confident in the level of activity undertaken, the fact that 27 new staff had been added and that the management had been restructured.