The Air Accident Investigations Unit is investigating a collision between two Ryanair planes while taxiing to the runway in Dublin Airport this morning.
In a statement, Ryanair said that the winglet of one of its planes appeared to scrape the tail-fin of another.
Both planes were preparing to be positioned on the runway for take-off.
One of the planes was a flight to Zadar in Croatia. The other was a flight to Edinburgh.
No-one was injured in the incident.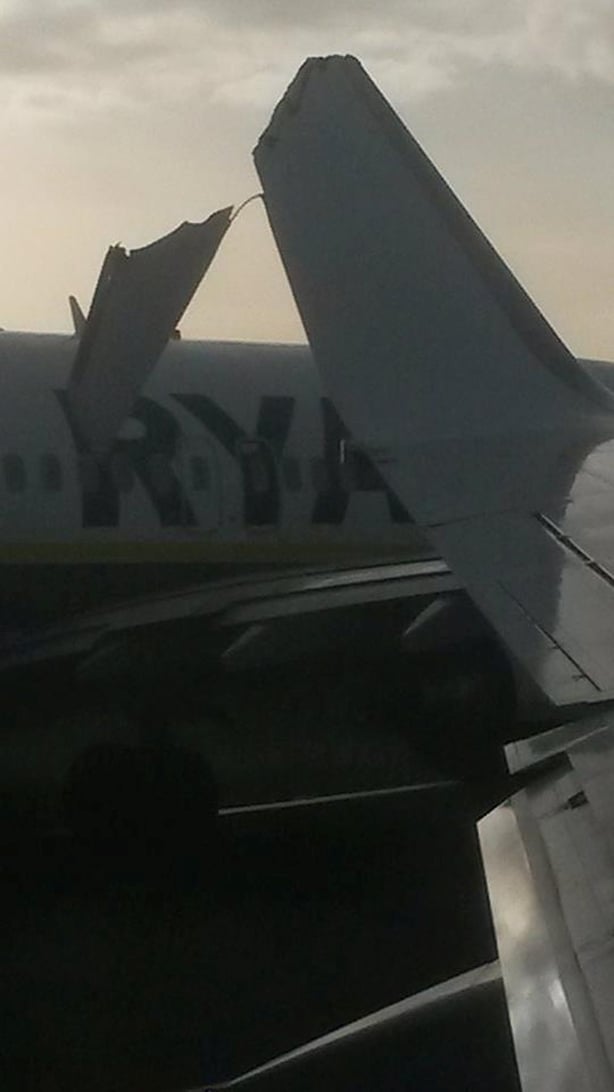 The airline said all passengers were transferred to replacement aircraft.
A spokesperson for the Air Accident Investigations Unit (AAIU) also said that a report on the incident will be published in due course.
The airline apologised to its customers for any inconvenience caused.  
Ryanair planes were involved in a similar incident at Dublin Airport five months ago.
The damage @DublinAirport @Ryanair pic.twitter.com/DLD3sEQDPN

— Emily Carroll (@EmzCarr) October 7, 2014
No one was injured in that incident either.
In a separate incident, an Aer Lingus flight from Dublin to Vienna was forced to return to Ireland after reporting a "technical issue".
It is reported that the reason for the turn-around was because of "an odour on board". However, this has not been confirmed by the airline.
Aer Lingus flight EI 660 had departed Dublin for Vienna at 8.30am with 120 passengers on board.
A short time later the captain made the decision to return to Dublin and the aircraft made a normal landing at the airport.
Passengers were accommodated on an alternative aircraft, which was to depart Dublin at 12pm.
The two flights that clipped on a taxiway this morning were the @Ryanair services to Edinburgh FR812 & Zadar FR7312.

— Dublin Airport (@DublinAirport) April 1, 2015