Taoiseach Enda Kenny has said that all those who lost their lives in Easter Week in 1916 will be honoured in the 2016 commemoration events.
Meanwhile, Tánaiste Joan Burton stressed that the Republic and Republicanism were not the property of any one group of people.
They were speaking at the launch of the Ireland 2016 Centenary programme, the national and international initiative to mark the 100th anniversary of the Easter Rising.
Highlights of the programme include, a major exhibition of 1916 archival material at the National Museum of Ireland, as well as a delivery of the national flag and a copy of the Proclamation to be delivered to every school in the country.
Earlier, the Government said that it is to acquire the national monument site at 14-17 Moore Street.
The site was the location of the final council of war of the Leaders of the 1916 Rising, and is where the decision to surrender was made.
Minister for Arts, Heritage and the Gaeltacht Heather Humphreys brought the proposal to Cabinet this morning.
It is planned to develop the monument as a commemorative centre.
The buildings were also used by 1916 rebels as they tried to break out through British lines.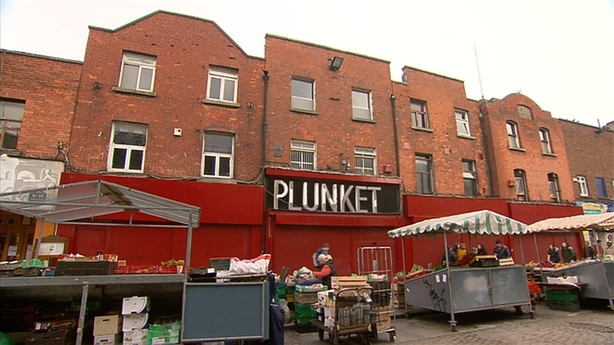 Relatives of the 1916 rebels welcomed today's announcement, but some have questioned if the planned commemorative centre can be ready in time for next year's centenary celebrations.
John Conway, of the Save No 16 Moore St group, said his members welcome the fact that 14-17 Moore Street and the rear buildings are now in public ownership.
He said his group always wanted to strike a balance between preserving what was historically important and allowing the commercial renewal of the area.
But Mr Conway questioned whether it would be possible to have it renovated in time for 2016.
He said relatives had been told if a deal had been agreed six weeks ago it would have required works 24 hours a day, seven days a week.
Patrick Cooney, of the Save Moore Street campaign, who wants the entire terrace preserved or reinstated from Henry St to Parnell St, also welcomed the announcement, but said it is only a first step.
Mr Cooney said: "It has taken the government 14 years to wake up. What is needed immediately is a full architectural and archaeological assessment of the whole battlefield site".
Developers Chartered Land, who have planning permission for a massive shopping centre development in the area, had offered to build the commemorative centre at 14-17 Moore Street in return for ownership of two sites on the terrace owned by Dublin City Council.
But last November Dublin City Council voted to reject the land swap deal, which would have involved the demolition of the rest of the terrace.