A massive power cut caused chaos in and around the Dutch capital of Amsterdam, including halting all flights at Schiphol International Airport, before supplies were restored.
"Normal electricity has been has been restored. Inbound flights are landing and outbound flights are taking off," Schiphol spokeswoman Inge van Rijn said.
"We are investigating how long the delays will still take and which flights have been cancelled," she said with passengers asked to contact individual airlines to check on delays.
Earlier today, Schiphol switched to emergency power and all flights were diverted to airports in Belgium and Germany because of the cut.
Schiphol is a major transport hub with more than 50 million passengers passing through it every year.
The Dutch capital of Amsterdam also ground to a halt, with rail and tram transport severely disrupted, stranding thousands of commuters.
Hospitals in the capital and the densely-populated North Holland province also changed to emergency power, news reports said.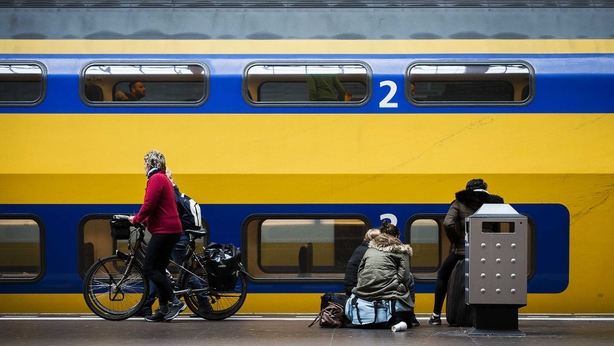 Television pictures showed dead traffic lights and trams stopped in the middle of busy roads with pedestrians, cyclists and cars slowly passing by.
By noon power cut had been mostly restored, the Dutch news agency ANP reported, but Liander, the company that supplies tens of thousands of households in North Holland said a few thousands homes were still cut off.
"The power cut is almost completely over," Liander spokesman Carlos van der Borgt said.
"We hope all households will be reconnected by this evening," he added.
The massive powercut was set off at around 8.45am during work at an electricity substation at Diemen, southeast of Amsterdam, a spokesman for the Tennet electricity supplier said.
"We have restored high-tension lines and the electricity supply is coming back," Jeroen Brouwers told the NOS public broadcaster.
"A problem in the high-tension network is felt right to the smallest capillaries of the Dutch electricity network," Brouwers added.
By 2pm electricity supply had almost completely been reconnected, Tennet added.
North Holland is one of the Netherlands' most populous provinces with a population of more than 2.7m people, many living in Amsterdam.