The Sydney café where a gunman inspired by the Islamic State group staged a bloody 16-hour siege reopened today, with scores queuing to enter the site where two hostages died.
Three months after the events of 15 December, the doors of the chocolate-themed Lindt café in Martin Place that Iranian-born Man Haron Monis ordered shut, were reopened to the public.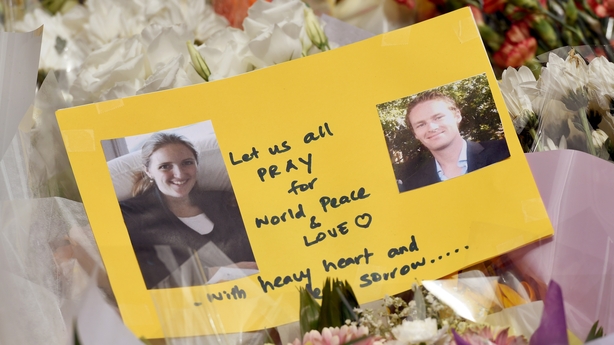 Inside, simple gold plaques remembered 34-year-old café manager Tori Johnson, shot dead by Monis at point-blank range, and barrister and mother-of-three Katrina Dawson, 38, who was hit by a ricocheting bullet when police stormed the building.
New South Wales state Premier Mike Baird met with staff inside the café shortly before reopening, including Joel Herat, who was working on the day of the siege.
"I said to him that the city is very proud of him, and proud of him being able to be strong in spite of what he went through," he told reporters outside.
Mr Baird said the reopening was important for a city shocked that its financial heart could be rocked by such violence.
"It's a difficult day, but in many respects a hopeful day," he said. "The city was tested, it was challenged, but today is a strong reminder that we march forward."
Scores of Australians turned up to buy coffee or hot chocolate as the café got back to business, just as thousands had brought flowers to Martin Place after the siege, creating a huge makeshift memorial in the lead-up to Christmas.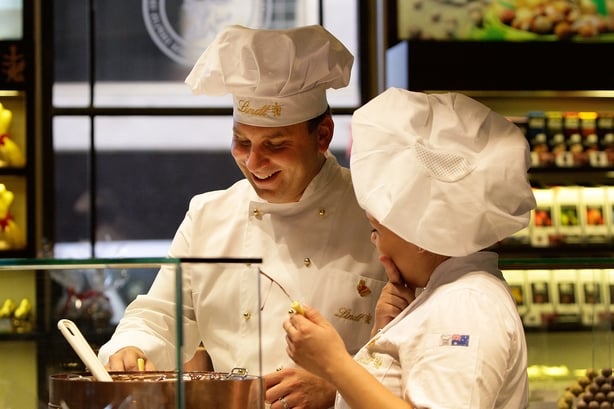 "I was deeply touched by the death of two Sydneysiders in this random event," said Alan Sexton, as he stood in the queue this morning with a bunch of colourful roses in his hands.
He said the event had failed to divide the city, instead drawing it together, admitting he had "cried my eyes out" when he watched news programmes about the siege.
"It has brought us all together," he said.
The ground-floor café was damaged when police stormed the building in the early hours of 16 December, killing Monis, a self-styled cleric with a history of extremist views who was out on bail at the time of the incident.
It was restored for the reopening, with bright displays of chocolates lining the walls and staff behind counters making sweets and coffees.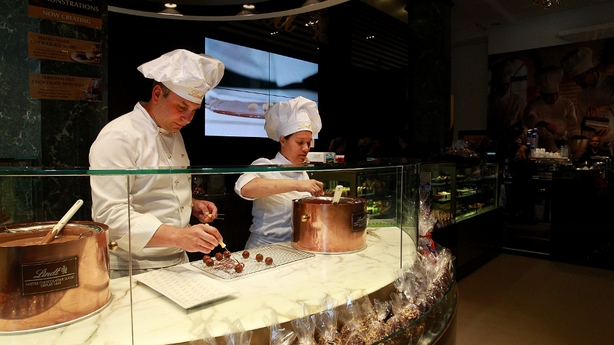 Lindt Australia chief executive Steve Loane said the reopening was "like a fresh start for us".
"The last three months have been a very, very sad time for everybody and it's been a sort of rollercoaster of emotions... and that sadness doesn't go away," he told the Australian Broadcasting Corporation.
"And really to get customers back in our store and see people smiling and that's what we're about."