An early 14th century manuscript has been returned to Dublin after 400 years.
The manuscript, which was produced at St Mary's Abbey in Dublin, has not been in Ireland since the 16th century and was acquired by Trinity College Library last year.
The Cistercian Abbey was the wealthiest monastic house in medieval Ireland and a place where parliament, which had no permanent building in the city, regularly met.
After the dissolution of the monasteries by Henry VIII in the 16th century, the manuscript fell into private hands and had been lost to the world of scholarship since the 18th century before being eventually purchased by the first Earl Somers.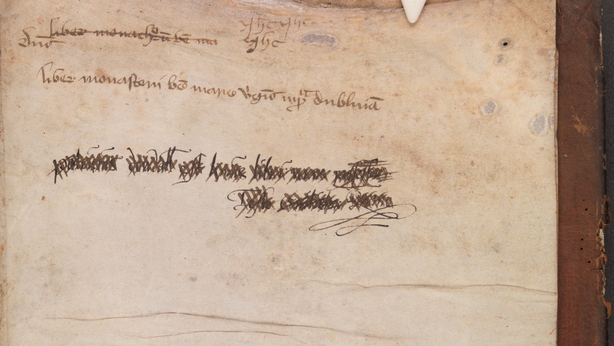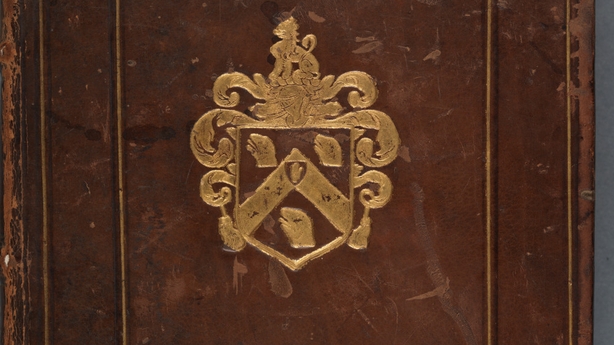 It was acquired by Trinity College Library at a Christie's auction in London in November 2014.
It includes legal texts, an account of the Trojan war, the Topography of Ireland and Conquest of Ireland and works by Giraldus Cambrensis (Gerald of Wales, died 1223).
An ownership inscription in the manuscript translated from Latin reads, "A book of the community of the house of the nourishing Virgin Mary near Dublin".
Librarian and College Archivist Helen Shenton said the manuscript contains a "considerable body of new information which will help to re-evaluate the history and culture of St Mary's Abbey and the civic life of Dublin in the 14th and 15th centuries".
A small cluster of other medieval manuscripts from St Mary's Abbey survives in major libraries.
This manuscript is the first Irish medieval manuscript to have been offered for public sale in over 100 years.