Two gay rights groups marched in Boston's St Patrick's Day parade today after organisers lifted a longtime ban on lesbian, gay and transgender (LGBT) organisations joining the march.
Boston Pride, an LGBT rights group, said the organisers had accepted its application to participate in the march through south Boston.
"South Boston is more diverse then it's ever been and our inclusion is a testament to change in the neighbourhood," said Sylvain Bruni, president of Boston Pride.
The group joined OutVets, representing gay veterans, in bringing an end to two decades of debate over the issue.
Organisers had insisted that homosexuality conflicted with Catholic doctrine, but the ban ran counter to the liberal mores that prevail in Massachusetts, the first state in the nation to legalise same-sex marriage.
"Finally in the city of Boston we're seeing the inclusivity we never thought we would see," said OutVet founder Bryan Bishop.
"This is personally one of the greatest days of my life."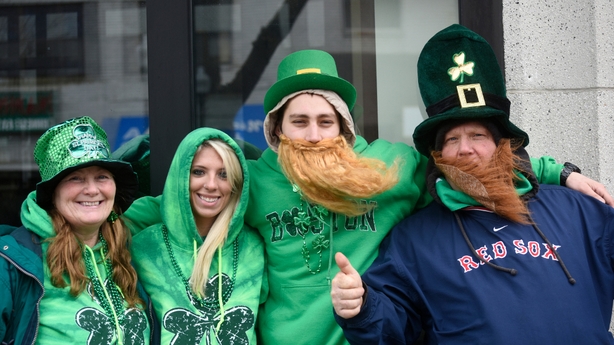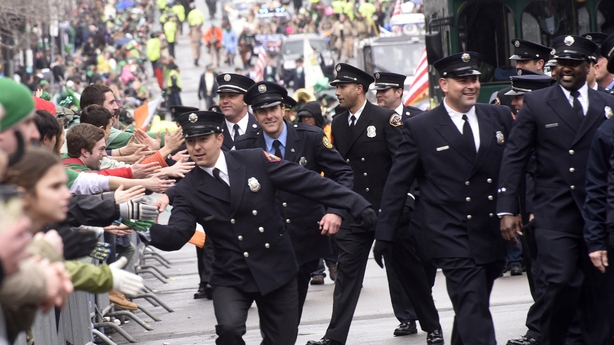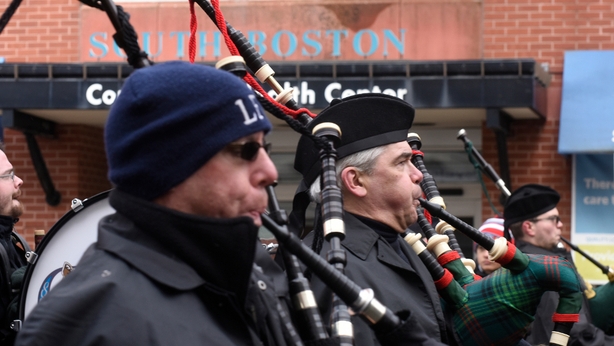 "This is a huge step forward in our mission to have inclusivity in our city and in the Boston-area community," said Malcolm Carey, clerk of Boston Pride's board of directors.
Mayor Marty Walsh, who last year skipped the parade because of its exclusion of gay groups, marched today, becoming the first mayor to do so in 20 years.
Boston's mayors have stayed away since 1995, when the US Supreme Court upheld the right of the Allied War Veterans Council to ban participants identifying themselves as homosexual.
"With this year's parade, Boston is putting years of controversy behind us," said Mr Walsh, in a statement.
Tánaiste Joan Burton, who marched in the parade today, welcomed the move as "a hugely positive step".
She added: "It's significant that this progressive step should happen in Massachusetts, which was the very first US state to enshrine marriage equality in law when it legalised same-sex marriage 11 years ago."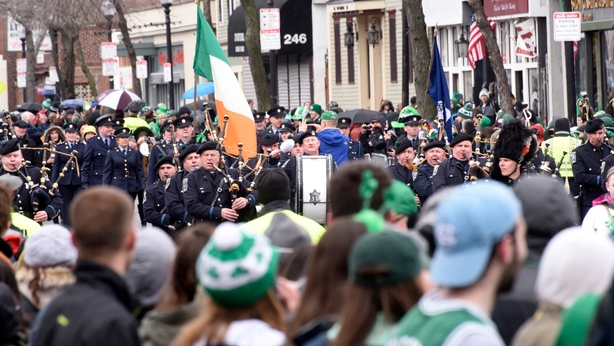 The lifting of the Boston parade's ban was not without controversy.
The Massachusetts contingent of Knights of Columbus, an organisation of Catholic men, pulled out of the parade on Friday, calling the event "politicised and divisive."
The Knights had been criticised by the conservative Catholic Action League of Massachusetts, which accused the Knights of "an unconscionable betrayal of Catholic moral principles" for its plans to march.
Organisers have shortened the parade route by about half this year, after the city's near-record snowfall made it difficult to clear roads.
In New York City, Mayor Bill de Blasio has said he will boycott the city's St Patrick's Day Parade again this year, with its organisers refusing to admit more than one gay rights group.