The man at the centre of the latest allegations of a republican cover-up of sex abuse has said that both the IRA and Sinn Féin knew that the individual who abused him also assaulted another boy who was several years younger. 
Paudie McGahon says he was raped by an IRA member when he was 17.
Mr McGahon said that although Sinn Féin representatives told him he could go to gardaí in 2009 they also said that this could set back the recovery of the younger victim.
He said that in 2009 Sinn Féin knew that the man was living in Co Louth and posed a risk to children but did not go to gardaí.
He has called on families who used to provide safe houses for IRA members to ask their children if they had been abused and to tell them not to be afraid to come forward.
Mr McGahon said he knew there were other victims because the IRA told him that the man who raped him also abused others in other places.
Mr McGahon also said that he believed Sinn Féin leader Gerry Adams could find out the location of his alleged abuser because if then party TD Arthur Morgan knew that the man was back in the country in 2009, then Mr Adams would be able to find him now.
In a statement this afternoon, Mr Adams encouraged victims of sexual abuse to come forward and seek justice.  
He said any victim who came forward would have the full support of his party.
Fine Gael TD Regina Doherty said she believed that in 2006 there was an internal inquiry conducted by four senior members of Sinn Féin, where over 40 different cases of allegations of both physical and sexual abuse by republicans were investigated.
Speaking on RTÉ's Six One News, she said that in 2014 Mr Adams acknowledged in the Dáil that "Sinn Féin/IRA members" did investigate and in some cases kill, execute or exile republican abusers.
Ms Doherty said she believed that Sinn Féin needed to be held to the same scrutiny that the party demanded of the Catholic Church and the State with regard to their failings in connection with abuse claims.
She said that if there was real sincerity within the Sinn Féin party, whatever information it had needed to be shared with gardaí.
Minister for Education Jan O'Sullivan earlier told the Dáil that it was her understanding that Sinn Féin conducted an investigation into abuse and there were about 100 cases.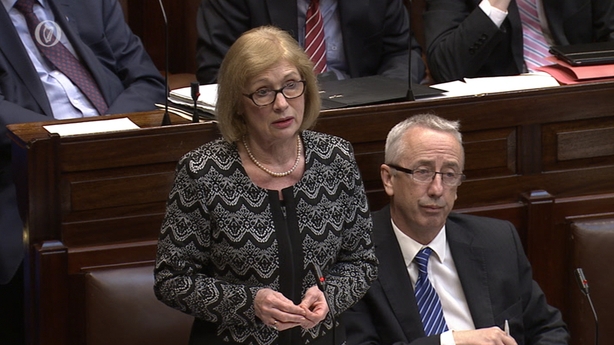 Mr Adams has refuted this allegation, saying that "would be totally inappropriate and could jeopardise a successful prosecution."
Mr Adams denied that his party was holding back information.
Speaking during Leaders' Questions, Fianna Fáil's Micheál Martin called for a commission of inquiry to look at the allegations of abuse and also those involved in the cover-up of such claims.
Sinn Féin deputy leader Mary Lou McDonald appealed to victims and those with information to come forward.
She said it was the function of gardaí to investigate such allegations.
Ms McDonald earlier said that she was as disturbed and upset as anybody else by Mr McGahon's abuse allegations.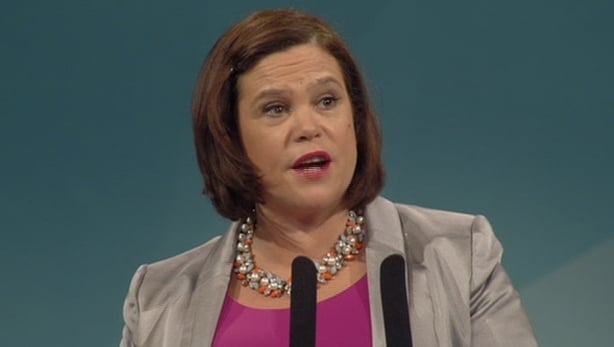 Ms McDonald told RTÉ's Today with Sean O'Rourke that everybody needed to co-operate with the garda investigation and that Mr Adams had made it very clear that he would bring forward any information he had.
Ms McDonald said that she respected the integrity of Mr McGahon's story.
She said that Mr McGahon's alleged abuser needed to face the full rigours of the law and she urged anyone with information on the case to co-operate fully with gardaí.
She appealed to any other victims of abuse to come forward.
Speaking on the same programme, Maíria Cahill said Mr Adams was wrong in his assertion that it was the responsibility of an adult victim to go gardaí with allegations of sexual abuse.
Ms Cahill said that you did not need to have a victim to report a suspected abuser to the authorities.
She said she herself had given the names of around 35 alleged abusers to gardaí.
Ms Cahill said Mr Adams' position should be put under more scrutiny.