Eight French nationals, including celebrity yachtswoman Florence Arthaud, Olympic swimmer Camille Muffat and boxer Alexis Vastine, were among ten people killed when two helicopters collided in Argentina.
The collision happened yesterday during filming for a French reality TV show.
It occurred in the western province of La Rioja near the Andes mountains, local authorities said, adding the cause was not currently known.
"The sudden death of our fellow French nationals is a cause of immense sadness," a statement from French President Francois Hollande's office in Paris said.
The French television production company Adventure Line Production (ALP), which specialises in producing adventure gameshows, was producing the reality TV show for French television.
It added several members of the ALP TV production company involved in shooting the adventure show 'Dropped' for TF1 were among the dead.
TF1 issued a statement expressing sadness and solidarity for the families of the victims.
'Dropped' involves contestants being left in the wilderness and having to use their skills to find their way back to civilisation.
Ms Arthaud, 57, was one of the first women to carve a place for herself in the world of sailing and in 1990 secured the record for the fastest solitary crossing of the North Atlantic, according to her publisher's website.
Ms Muffat, 25, won 400 metres freestyle gold at the 2012 London Olympics. Mr Vastine, 28, won bronze at the Beijing 2008 Olympics.
"I am sad for my friends, I'm shaking, I'm horrified, I can't find the words," tweeted Sylvain Wiltord, ex-footballer for English Premier League club Arsenal and fellow cast member.
The victims included the helicopters' two pilots, La Rioja's Security Chief Cesar Angulo told reporters.
"There were no survivors, according to the information we have," Mr Angulo said.
Argentina's official news agency Telam said one of the helicopters belonged to the provincial government and the other to organisers of a survival competition that had been held for three years near the village of Villa Castelli.
Florence Arthaud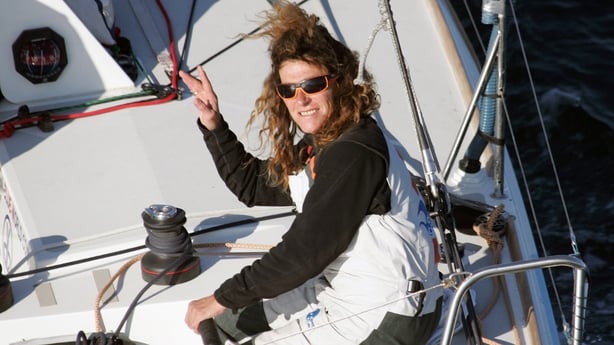 Florence Arthaud, 57, was considered one of the world's greatest sailors.
The daughter of Jacques Arthaud, the director of the Arthaud publishing house in France, she was best known for winning the transatlantic single-handed yacht race Route du Rhum in 1990.
That was the year she also established a new record for a solo crossing of the Atlantic, with a time of nine days, 21 hours and 42 minutes.
In 1997, Arthaud then added victory in the Transpacific yacht race to her glittering CV.
The career she enjoyed is perhaps even more remarkable given what she bounced back from early in life - when she was just 17 years old, a serious car accident left her in a coma.
She recovered quickly enough to compete in her first Route du Rhum aged 20, coming 11th in the 1978 edition.
Arthaud was involved in another dramatic moment in October 2011 when she was rescued in Mediterranean waters after falling overboard.
Arthaud, sailing alone for pleasure at the time, was knocked off-balance by a wave and was subsequently located by rescuers near Corsica thanks to a phone call she made from the GPS system on her waterproof mobile phone.
It was yet another sign of the resourcefulness of a woman who had become known - and will be remembered - as the 'Little Bride of the Atlantic'.
Alexis Vastine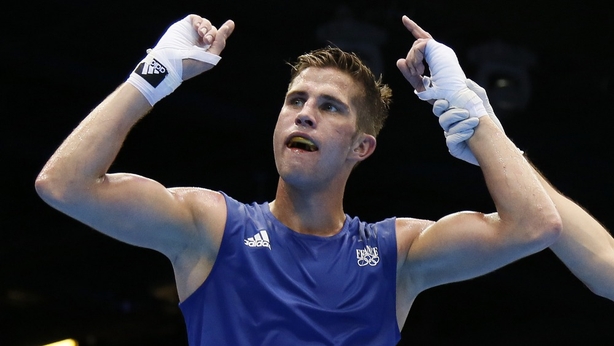 Alexis Vastine was a much respected boxer with an envious amateur record.
Twice he was controversially denied his shot at Olympic glory.
He was 30 seconds away from a place in the light-welterweight final in Beijing in 2008 when a two-point penalty handed victory to his opponent Felix Diaz.
History repeated itself four years later in London, when an equally debatable loss to Ukraine's Taras Shelestyuk led the despairing Frenchman to stage a brief sit-in in his corner at the end of the bout.
Vastine's top level amateur career began in 2004 when he won a bronze medal at the World Junior Championships in South Korea after defeat to Amir Khan.
A consistent and intelligent boxer, Vastine won a number of gold medals including the Francophone and Mediterranean Games and the prestigious AIBA Presidents' Cup.
But given his proud service to his nation few successes will have meant more to him than the four consecutive World Military Championship gold medals he won between 2008 and 2014.
Camille Muffat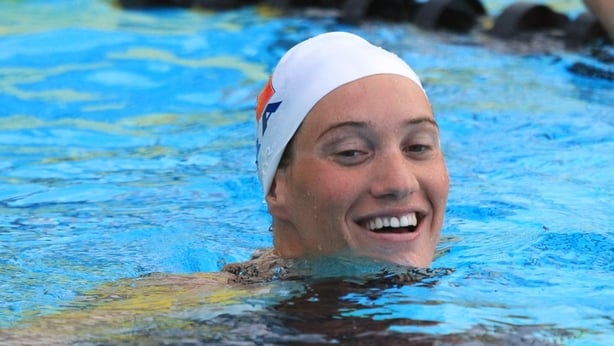 Camille Muffat won three medals at the London Olympics, including gold in the 400m freestyle in a new Olympic record (4: 01.45 seconds).
She also won silver in the 200m freestyle and bronze in the 4x200m freestyle relay.
It was an astonishing achievement for a French athlete, making her only the third Frenchwoman to win three medals at a summer or winter Olympics.
The achievement was recognised when she was made a Knight (Chevalier) of the Legion d'honneur, the highest decoration in her country.
There was some surprise when, just two years after her Olympic success, she announced her retirement. Amid rumours of a disagreement with her coach, Muffat's absolute dedication to her sport was certainly a reason.
"People do not understand," she said at the time. "A swimmer's life is full of sacrifices. You begin to swim at 12 years and we train every day, there is very little vacation."
Born in Nice in October 1989, Muffat first came to public prominence in 2005.
Aged 15, she won her first 200m individual medley title in the French championships, beating one of the all-time greats Laure Manaudou.
It was in the medley that Muffat was making her name, but for the 2010 European Championships in Budapest, she decided to concentrate on the crawl.
She soon started winning titles - the World 200m individual freestyle at the Dubai World Swimming Championships and then two bronze medals (200m and 400m freestyle) at the World Championships in Shanghai.
Then came London 2012 where she peaked at exactly the right time.