The battery of an underwater locator beacon had run out more than a year before Malaysia Airlines flight MH370 disappeared, a report has said.
The report into the progress of the investigation surrounding the vanished plane indicates that those looking for the aircraft would have had less chance of finding it.
It is exactly one year since the plane, which was travelling from Kuala Lumpur to Beijing, went missing with 239 people on board.
A huge search operation taking place in the Indian Ocean has so far proved fruitless.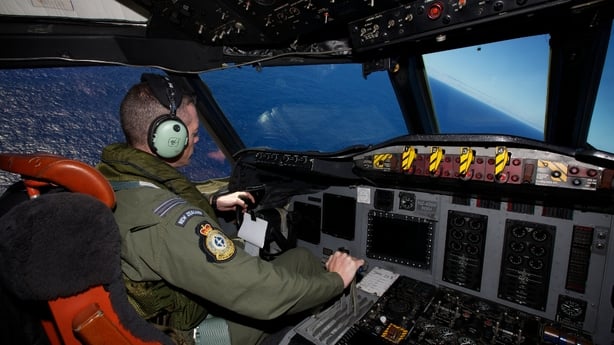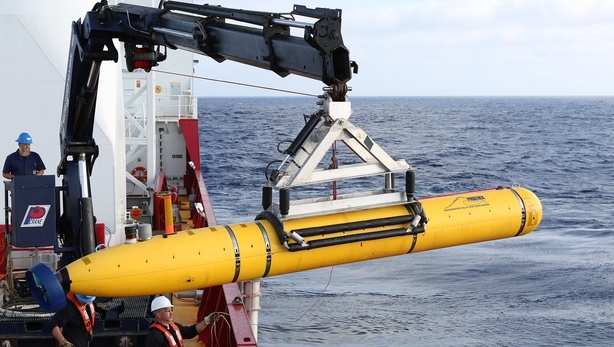 The Malaysian prime minister said he still is hopeful the plane will be found.
Najib Razak said: "The lack of answers and definitive proof - such as aircraft wreckage - has made this more difficult to bear.
"Together with our international partners, we have followed the little evidence that exists. Malaysia remains committed to the search, and hopeful that MH370 will be found," he said.
While the country's government has already formally declared the disappearance of the plane as an accident, and said all those on board are presumed dead, relatives of those on the flight have said they are frustrated by the lack of answers.
Some of the relatives have been holding vigils this weekend to mark the anniversary.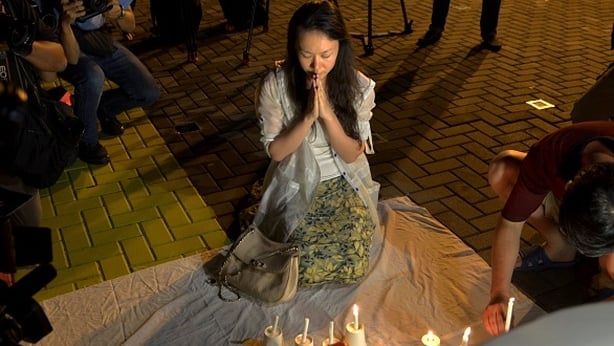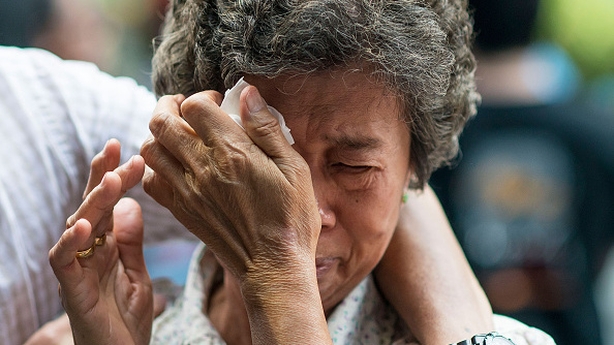 About two thirds of those on board MH370 were Chinese.
In Beijing, police scuffled with some family members offering prayers at a temple as they tried to talk to foreign reporters.
"I can't sleep at night. Each night I'm only getting about two hours, but I'm certain that my daughter is still alive and I'm going to get her back," said one mother, who did not give her name, before being escorted away.
Family members have previously described harassment by police, who are nervous about any threats to social stability.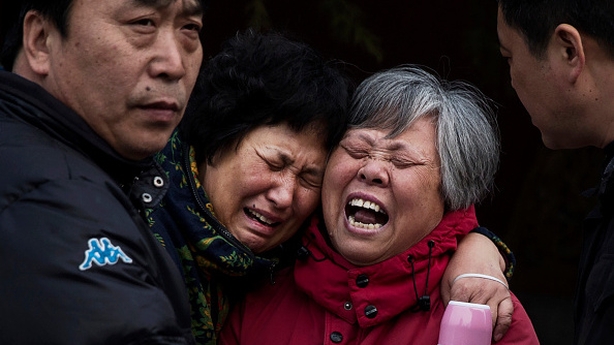 The Chinese government, however, says it will provide whatever help it can to the relatives and it offered its sympathies on the anniversary.
China's foreign minister said the search for the aircraft would not stop.
Ministers from Australia, China and Malaysia are expected to meet next month to decide on the next course of action for the wide-ranging search.
Investigators still lack any trace of the jet, including the "black box" data recorders considered most likely to yield clues.
More than 40% of a designated 60,000-square-km zone believed to be the most likely location of the crash site has been scanned for wreckage using sophisticated sonar, but nothing related to MH370 has been found.