Fire on Bus Éireann bus in Co Meath
Bus Éireann has said there was a fire on one of its buses outside Slane in Co Meath this afternoon.
The bus, which was on a school service, was not in service at the time.
The driver, who was the only person on board, was driving the vehicle from Slane towards Navan when he smelt burning and stopped the bus.
He then called the Bus Éireann maintenance service and got off the bus which then went on fire.
The driver suffered minor injuries and was taken to hospital in Drogheda for assessment.
Two hospitalised after fire in Dun Laoghaire
Two people have been taken to St Vincent's Hospital after a house fire in Dun Laoghaire.
Dublin Fire Brigade received a call at 8.45pm this evening and four fire engines and two ambulances were sent to Cross Avenue in Dun Laoghaire.
The fire was brought under control just after 9.20pm.
Separately, emergency services are attending a fire in an underground car park in Rathcoole.
A call was made after 9.20pm and three fire engines, an emergency tender and a district officer are currently attending the blaze.
WIT President to leave post
The President of Waterford Institute of Technology, Dr Ruaidhrí Neavyn is leaving his post after three years.
RTÉ News understands he is being appointed to a special advisory role in the Department of Education.
His role will deal with the development of the technological sector with the Higher Education Authority.
The appointment is to be ratified next week.
Several hurt as car hits pedestrians in Jerusalem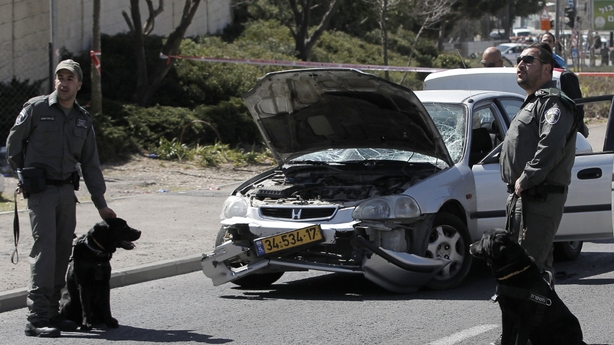 A number of people have been injured after a driver ploughed his car into pedestrians in Jerusalem before trying to stab them.
The incident took place outside an Israeli border police station on the line separating west and east Jerusalem.
Paramedics said they were treating five people for injuries after the attack.
The incident raised tensions in Jerusalem ahead of an Israeli snap general election, and came a day after the Palestinian leadership said it would end security cooperation with the Jewish state in the occupied Palestinian territories.
Two men injured in Belfast shooting
Police in Lisburn are investigating a shooting incident in the Poleglass area in west Belfast.
Two men in their 30s received gunshot wounds to the legs around 8.45pm last night.
Both men are in hospital with non-life threatening injuries.
Hong Kong activists warned against 'crossing a line'

China's third-ranked leader warned advocates of Hong Kong independence today they were "crossing a line", local media reported.
Zhang Dejiang, the chairman of the National People's Congress, made the comment during a closed door meeting, Hong Kong broadcaster RTHK reported.
Mr Zhang said that such calls were "dangerous" and would not be tolerated.
The remarks come during the annual meeting in Beijing of the NPC, China's largely rubber-stamp parliament, attended by about 3,000 delegates.
Over 3,000 evacuated after volcano eruption in Chile
More than 3,000 people have been evacuated from their homes since a volcano erupted in southern Chile on Tuesday.
A red alert was still in place in the town of Pucon yesterday to keep locals ready to flee in the event of another eruption.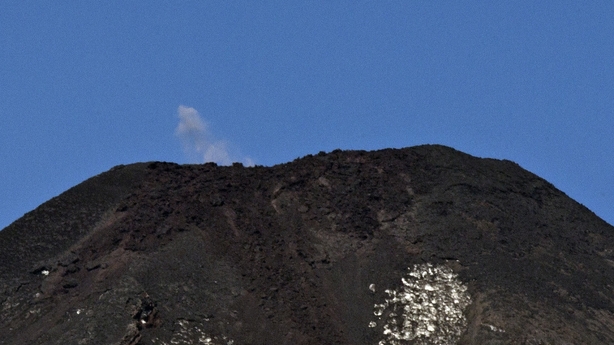 The Villarrica volcano erupted on Tuesday, spewing heavy columns of ash and smoke into the air.
Local authorities set up roadblocks around the volcano.

Hotels and businesses surrounding the volcano have all been closed, and evacuees have been relocated temporarily pending further plans.