British Prime Minister David Cameron has vowed to find those who commit "appalling and heinous crimes" and "put them out of action".
It follows the naming of Islamic State militant 'Jihadi John' as Kuwaiti-born London computer programmer Mohammed Emwazi.
Downing Street described as "reprehensible" a claim by advocacy group Cage that MI5 was partly to blame for Emwazi turning to violence, because of its alleged harassment and interrogation of the "beautiful young man".
Security services are facing mounting questions over claims that the British graduate was known to MI5 for some time before leaving for Syria in 2013.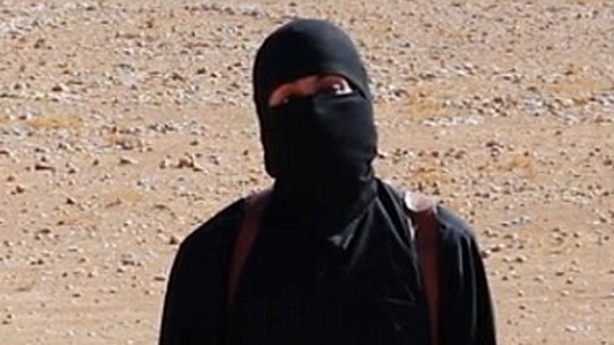 Sky News has tweeted what it says is the "first known photograph" of Emwazi.
First known photograph emerges of Mohammed Emwazi - known as "Jihadi John" - as an adult http://t.co/g9C8vXtQn4 pic.twitter.com/ne5cncOEVh

— Sky News (@SkyNews) February 27, 2015
Emwazi is believed to be responsible for beheading Western hostages.
The family of Steven Sotloff, a US-Israeli journalist murdered by the Islamic State group, have said they are relishing seeing his killer face justice after 'Jihadi John' was named.
"The Sotloff family was informed of John's [Emwazi] identity. This is one step on a long road to bringing him to justice," said Barak Barfi, the Sotloff family's spokesman, in a statement.
"If indeed Mohammed Emwazi is the man who executed Steve, the Sotloffs have full faith that the American intelligence community and law enforcement agencies will apprehend him.
"They look forward to the day that John (Mohammed Emwazi) will be prosecuted and convicted for the crime of executing Steve.
"That is how American justice is served and that is why this nation will prevail over the evil forces that seek to deny us our way of life."
Emwazi is believed to be responsible for the murders of Mr Sotloff, US journalist James Foley, as well as British aid workers David Haines and Allan Henning, and US aid worker Abdul-Rahman Kassig.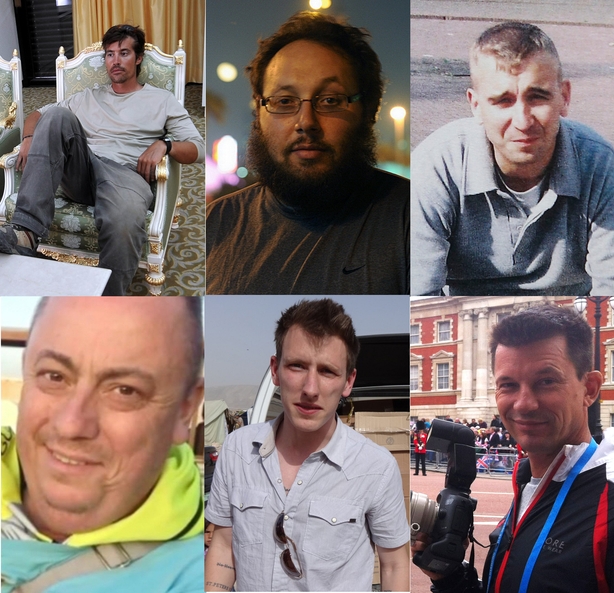 He also appeared in a video with the Japanese hostages Haruna Yukawa and Kenji Goto, shortly before they were killed.
Speaking in Cardiff's Millennium Stadium, Mr Cameron declined to comment directly on the Emwazi case, but said it was important for Britain to "get behind" the security services.
"When there are people anywhere in the world who commit appalling and heinous crimes against British citizens, we will do everything we can, with the police, with security services, with all that we have at our disposal, to find these people and put them out of action. That is the number one priority for me."
At a press conference in London yesterday, Emwazi's former confidant, the research director of Cage Asim Qureshi, described him as "extremely kind" and "extremely gentle".
Mr Qureshi said Emwazi's family was "in utter shock" and unable to accept his role in the Islamic State group.
London mayor Boris Johnson said Cage's comments amounted to "an apology for terror".
Crisis meeting sought over IS destruction of Mosul museum
The head of the United Nations' cultural agency has demanded an emergency meeting of the Security Council following the mass destruction by jihadists of ancient artefacts in Iraq.
"This attack is far more than a cultural tragedy - this is also a security issue as it fuels sectarianism, violent extremism and conflict in Iraq," UNESCO chief Irina Bokova said in a statement.

The Islamic State group yesterday released a video in which its militants are seen smashing ancient statues to pieces with sledgehammers in the main museum in Mosul, their biggest hub and Iraq's second city.
They are also shown using a jackhammer to deface a large Assyrian winged bull at a huge archaeological site in Mosul.
Archaeologists and heritage experts have described the destruction as a "catastrophe" and compared the 2001 dynamiting by the Taliban of the Bamiyan Buddhas in Afghanistan.
Ms Bokova said: "This is why I have immediately seized the President of the Security Council to ask him to convene an emergency meeting of the Security Council on the protection of Iraq's cultural heritage as an integral element for the country's security."
She pointed out that some of the statues destroyed in the video were from the ancient city of Hatra, a UNESCO world heritage site which lies around 100km southwest of Mosul.
She also said the destruction was a violation of the UN Security Council's resolution 2199.
It was adopted earlier this month in a bid to curb trafficking of looted antiquities from Iraq and Syria, which is considered a key source of funding for the IS group.
French President Francois Hollande condemned the "barbaric" destruction of the artefacts.
"Barbarism affects people, history, memories, culture," Mr Hollande told reporters in Manila at the end of a two-day trip to the Philippines.
"What the terrorists want to do is destroy all of humanity."