The turmoil in Ukraine has been at the centre of international attention for over a year now.
As violence continues in the east of the country, Kiev today marks a bittersweet first anniversary of the Maidan protest siege that brought an end to the regime of President Viktor Yanukovych.
The anti-Yanukovych revolt was called the "EuroMaidan revolution", as huge crowds demanded a pact with the European Union.
Review of events:
Violent protests in Ukraine break out after President Yanukovych's decision to back away from plans that would have established free trade and furthered political cooperation between Ukraine and the EU.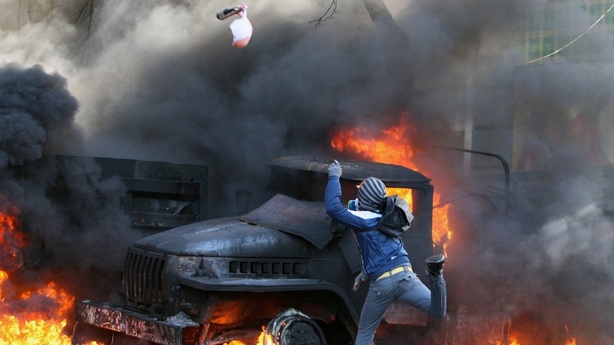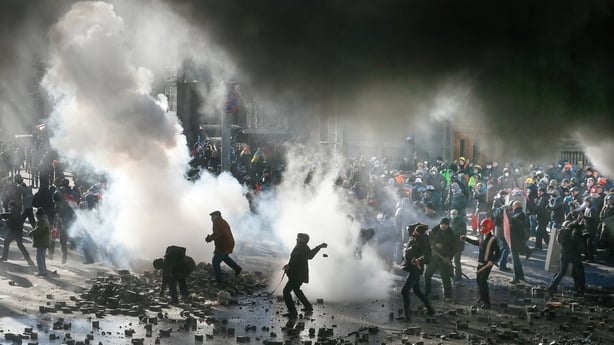 Russian Foreign Minister Sergei Lavrov accuses the European Union of interfering in Ukraine's internal affairs and helping stoke violent anti-government protests.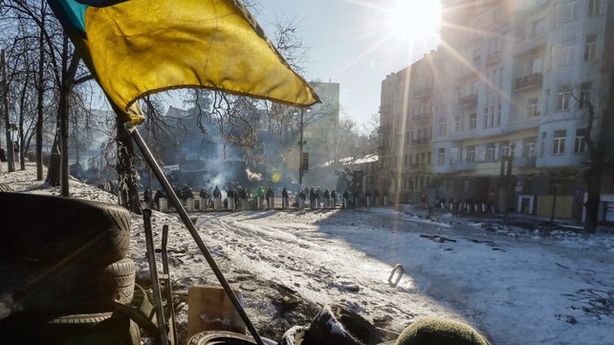 Ukrainian police advance onto a central Kiev square occupied by protesters, after at least 18 people died in the worst day of violence in 12 weeks of demonstrations.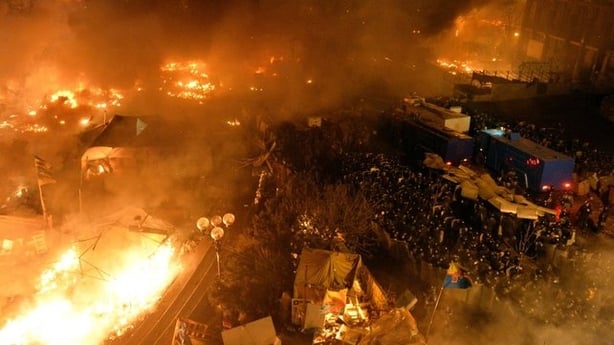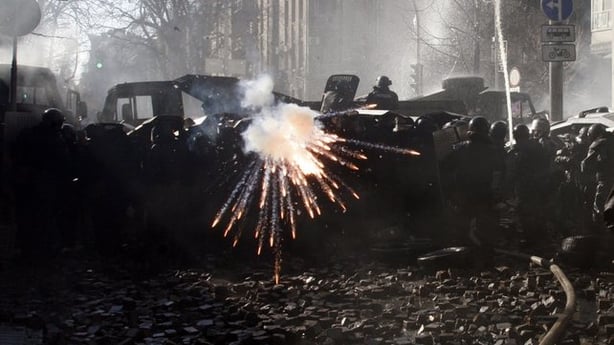 On 22 February 2014 President Viktor Yanukovych is overthrown three months after turning his back on a trade deal with the EU.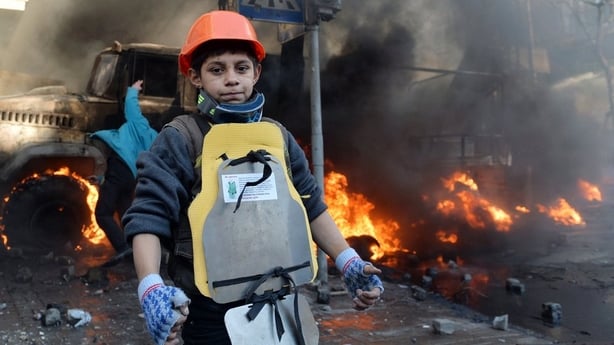 Russia refuses to recognise the new Ukrainian authorities and in late February Russian troops seize the Crimean peninsula in a bloodless military takeover.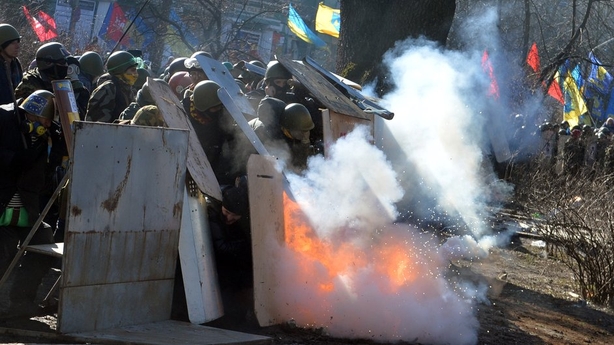 On 14 December 2014 after months of bloody fighting between pro-Russian separatists and Ukrainian forces in eastern regions, a fragile ceasefire is agreed.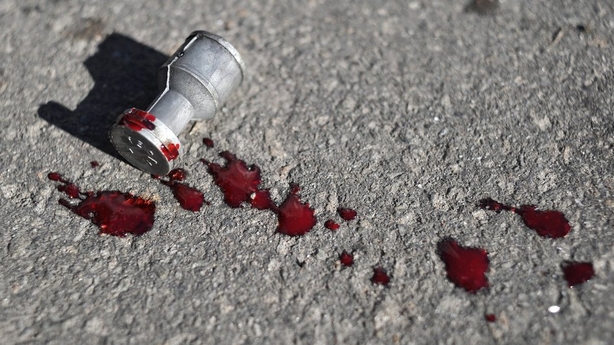 But by January 2015 Russia is blaming the Ukrainian authorities for a surge in violence in the southeast of the country.
Russian Foreign Minister Sergei Lavrov says the Ukrainian government is attempting to solve the problem by using force to suppress pro-Russian separatists.
Fighting continues to rage in eastern Ukraine as pro-Russian separatists used artillery fire to try to dislodge government forces from a strategic rail hub after peace talks collapse.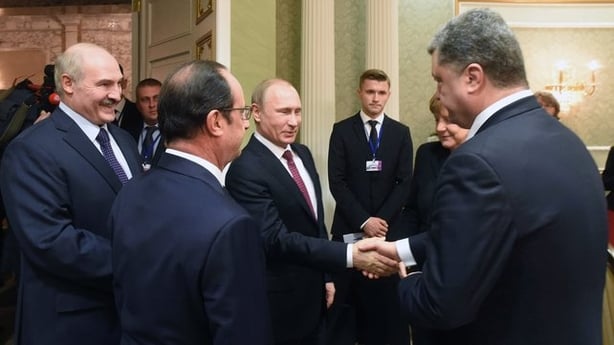 Talks conclude between the leaders of Germany and France and Russian President Vladimir Putin in an attempt to end the ongoing conflict in Ukraine.
A spokesman for Russian President Vladimir Putin says the talks were "constructive" and that work is under way on a possible joint document on implementing the Minsk Agreement.